It's time for another team skeeled article. Today I'm introducing to you our partnership manager, Lazlo Van Caster. Lazo comes from Brussels and he joined skeeled last year. He's got a very important mission in hands, which is to grow our partners' network. Although he is based in Luxembourg, most of the time he's on his way to meet new, potential partners.
Establishing new connections is something Lazlo also enjoys doing outside work. He's half Indonesian, quarter Hungarian and quarter Belgian guy and he loves exploring new cultures. In his free time, he's an enthusiastic member of the techno community. "I've met some of the most amazing people on the dance floor", he notes. According to him, there's a growing underground scene in Brussels, and also in cities like Rotterdam or Amsterdam which he's a fan of.
I had the chance to chat with him about all things related to his work here at skeeled. Check out what he had to say.
1. What is your professional background?
I'm Partnership Manager at skeeled which means that I recruit and enable partners to the skeeled ecosystem. I bring all my experience from Lumesse, Oracle and Odoo in working with all types of partners to skeeled. Thus, I worked both in the SMB and Enterprise segment but I see the biggest growth future in Mid Sized companies for partners.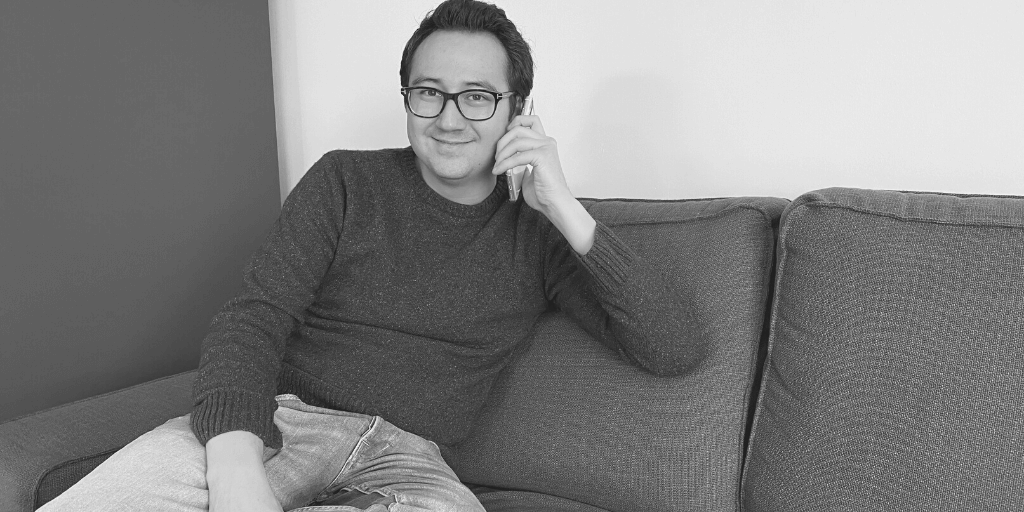 2. Why did you choose to work for skeeled?
I wanted to work again for a startup with a very innovative product in the Benelux region. I learned a lot by working for Oracle and Lumesse, but the disadvantage of working for large multinationals is that you need to follow rules and procedures that don't make sense at all. At skeeled, however, you have the freedom to drive your own projects without losing much time with internal politics. The other point is that I've always been fascinated with Artificial Intelligence (AI). I know the recruitment tech space very well, and a lot of legacy ATS players pitch that they have AI-capabilities but when you deep dive in their products, they can't back it up with the necessary experts, scientific framework or happy customers. Skeeled, on the other hand, has started with AI already 5 years ago and I could totally align myself with the vision of the two founders Mike Reiffers and Nicolas Speeckaert on how they see the platform evolving in the future.
3. What unique qualities or skills do you bring to the table?
I'm myself at all times. I'm no different than who I am in the techno world for example. Society perhaps doesn't always embrace different thinking but to me, it has always worked out well. I always advise people to be genuine as this will help what you want to accomplish in life in the long run.
4. How would you describe what a partnership manager does?
A Partnership Manager represents skeeled to several partners but also acts as the representative of that partner internally. It's about building strong relationships and win-win situations. Whereas skeeled in the previous years was more focused on direct sales, now the focus has shifted towards working with partners in order to grow skeeled.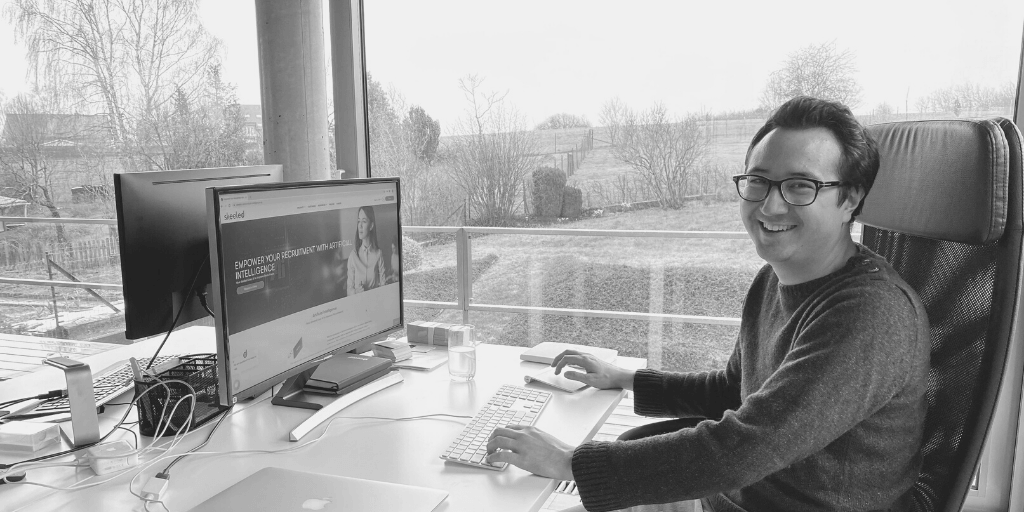 5. What types of partnerships does skeeled manage/offer?
skeeled welcomes different types of partnerships that are part of the fast-evolving talent acquisition world. This ranges from freelance consultants to HR/recruitment consulting firms to all types of technology partners.
6. What is the main goal of building partnerships?
The main goal is being successful together. One part is discovering new markets together with freelance consultants and HR/recruitment consulting companies, but technology partners will also play a key role in transforming skeeled from an ATS to a talent acquisition platform.
7. How would you describe a typical day at work?
On the road, in a web conference or on the phone ;-)
8. What do you value most about working at skeeled?
The short communication lines and the fast response towards action. skeeled is an open horizontal company where all topics can be discussed in the team and addressed to the executives. The world of talent acquisition is moving so fast that you need to act quickly in order to keep being relevant in the space. For example, I remember launching the partner website very quickly together with the Marketing team. In the previous companies I used to work for, such projects would take months. Lastly, since my first day, I felt welcomed to the skeeled family and received positive feedback from the customer community. There's a strong people culture which makes working in Luxembourg very fun!

Skeeled offers you the perfect opportunity to bring innovation and digitalisation to your hiring. Check our website or our LinkedIn, Twitter and Facebook pages for further information.
Thanks for reading and see you next time!
Your team here at skeeled