Today we bring you another team skeeled article to introduce you to our sales team for the Luxembourgish market: Anouar Jallouz, Michel Martel-Coll and Yassmine Myami. Both Anouar and Michel are account executives and they have been part of skeeled for around two years. As for Yassmine, a sales development representative, she just recently joined the team. Although, for now, everyone at skeeled is still working from home, they're based in our office in Luxembourg.
Anouar and Michel are both very lively and it's always fun to be around them. Yassmine, who we are still discovering through this new way of working and connecting, is being a real joy to get to know.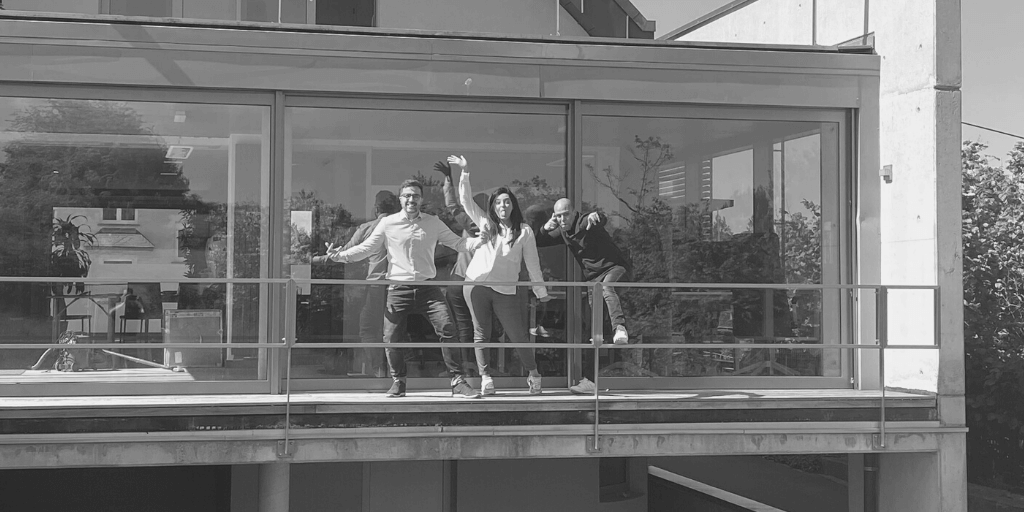 Anouar has two daughters, one is 6 and the other is 8 years old. He's married and just recently turned 39. He tries to keep on playing soccer and one of his favourite tv series is "La Casa De Papel".
Michel comes from Canada, more specifically from the province of Quebec, so he's a proud french canadian ;-) About 4 years ago he decided to move to Europe to live with his beloved with who he has a lovely 18 months old son named Theodor. Outside of the office, he enjoys cooking, loves travelling and is passionate about music.
Yassmine is 24 years old. She was born and raised in Morocco and moved to France at the age of 21 to prepare a double master in International Business Marketing. She moved to Luxembourg in 2019 to start a whole new professional experience. Between the three countries, she fell in love with Luxembourg and decided to live and finish her career here. She loves to cook and travels to discover different cultures.
As a team, they're a very ambitious and committed group. Their mission is to conquer the Luxembourgish market and bring the best talent acquisition solution to every company that needs to modernise their recruitment and improve the quality of hire. I had a lovely chat with them about their experience working here at skeeled. Check what they had to say.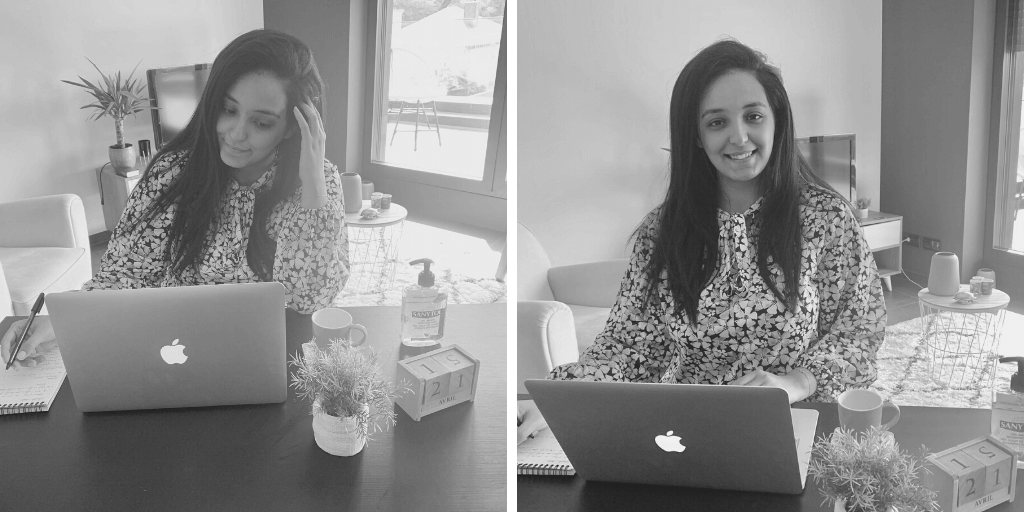 Yassmine Myami
1. What is Your Professional Background?
Anouar: I have a Bachelor in Sales and Economics and more than 15 years of experience in the field of sales and customer management.
Michel: I graduated from law school in 2008 and I worked over 8 years as a notary in Quebec. I also completed an MBA at Hanze International Business School in the Netherlands. I joined the skeeled team in September 2018.
Yassmine: I have a double master in International Marketing and Management Business Studies from Business School in both Morocco and France. I have various experiences in different companies but always in the sales field.
2. Why did you Choose to Work for skeeled?
Anouar: I chose to work for skeeled for two good reasons: the challenge of putting an innovative tool on the market that helps recruiters to make the best hire every time, and also for the people who work here because we really spend good times together.
Michel: I was always fascinated by startup/scaleup companies. I wanted to experience working closely with different departments in a dynamic and constantly changing environment. More specifically, I've chosen skeeled because I believe in the company's corporate vision and mission. I'm convinced that the current recruitment process is disrupted and companies need to adopt new technologies to make better choices faster.
Yassmine: What attracted me to skeeled is the way the start-up has quickly evolved during the years by offering a digital solution that meets the needs of companies in terms of recruitment on one hand, and on the other hand allows candidates to have a better experience.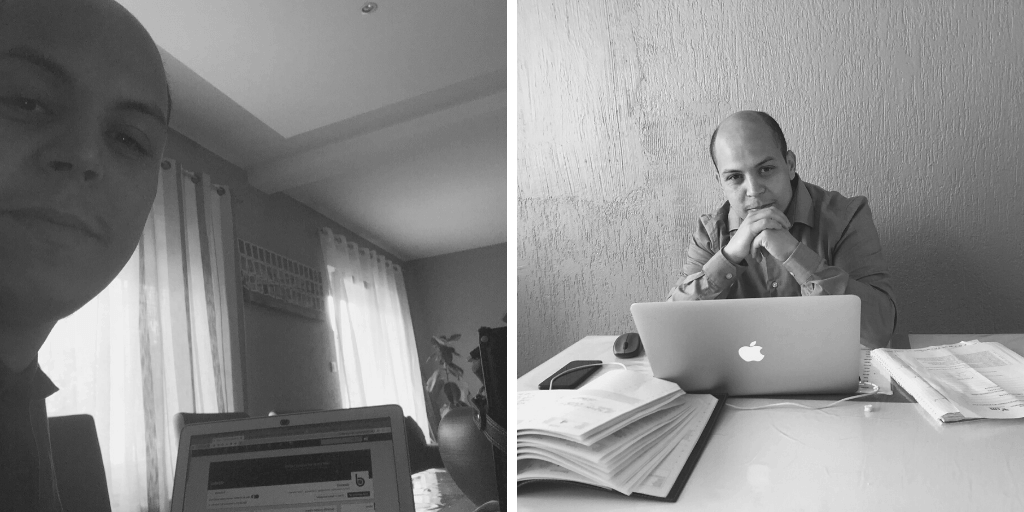 Anouar Jallouz
3. What Unique Qualities and Skills do you Bring to the Table?
Anouar: I think I have great dynamism and optimism in my interactions with clients and my colleagues. My main strength is knowing how to listen and understand what people want to hear to convince them.
Michel: I can quickly adapt to new situations which is important when working with many clients with different needs and expectations. Friendliness and always ready to smile and make others laughing. Colleagues can always count on my reliability and honesty. Having a broader view upon things, I am determined to bring skeeled to the next level.
Yassmine: Knowledge of the Luxembourgish market, motivation, good interpersonal skills and my will to move forward.
4. How Would you Describe Your Role?
Anouar: Challenging, filled with constant new discoveries and learning opportunities.
Michel: Enriching, helping others to change the status quo.
Yassmine: Challenging but with a lot of contact with others, which makes the role always interesting.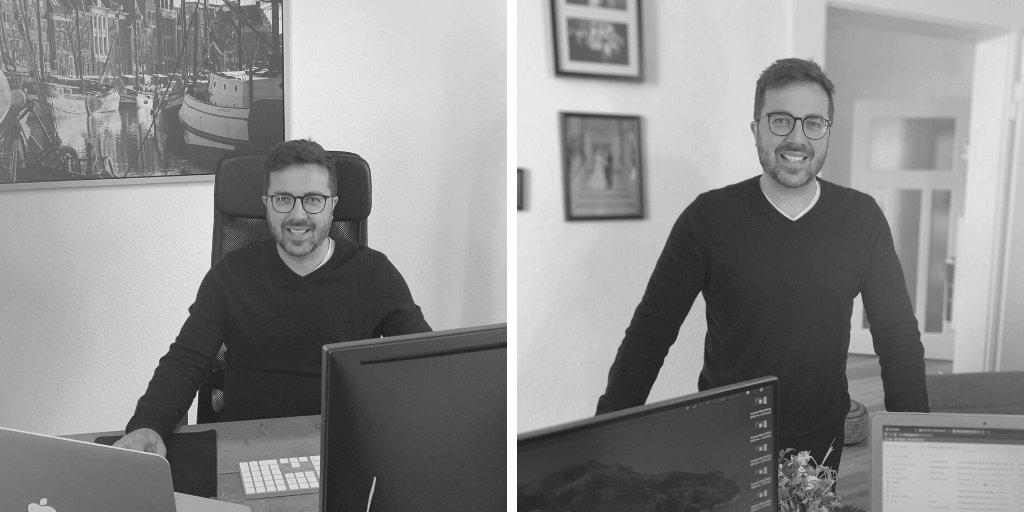 Michel Martel-Coll
5. How Would you Describe a Typical day at Work?
Anouar: A lot of contact with customers, several administrative tasks, many meetings and exchange of ideas.
Michel: There are two facets of my work. The first one is about interacting with others. Identifying their current recruitment processes and if skeeled fits their recruitment strategy. The second one is more administrative, such as conducting research, establishing prospection strategies, documenting the taken actions and preparing contracts.
Yassmine: A typical day at work for me is a day where I had great exchanges with clients but also with my colleagues, and on top of that reaching my objectives.
6. What do you Value Most About Working at skeeled?
Anouar: The working environment, the innovative side of the company and, above all, the fact that we can put our ideas forward.
Michel: My colleagues, the proximity with our managers and the overall startup atmosphere. I also like to play different roles within the organisation and to work on projects with colleagues from different departments.
Yassmine: Unfortunately, I joined skeeled in the middle of the crisis and teleworking, but that didn't stop me from getting to know my team, anyway everyone was there to integrate me properly and I can't wait to find them all at the office.

Skeeled offers you the perfect opportunity to bring innovation and digitalisation to your hiring. Check our website or our LinkedIn, Twitter and Facebook pages for further information.
Thanks for reading and see you next time!
Your team here at skeeled