Today, skeeled launches a brand new version of its software and we couldn't be more proud! The V3 is propelling skeeled to the next level, allowing us to become a complete talent acquisition suite designed to support employers' evolving needs.
As companies are increasingly taking a more strategic approach to talent attraction and engagement, we strive to offer powerful and intuitive solutions on one single recruiting platform, so they can hire at scale.
With that in mind, skeeled V3 includes amazing new features and improvements that aim at helping companies to increase operational efficiency, enhance the candidate experience and support business growth through an optimised and accelerated hiring process.
The Ultimate Recruitment Software
A streamlined and centralised recruiting process is key to attract and hire the__ best talent__. So, we have further improved our offering adding these new features to our software:
- Non-Assisted Process for Recruiters - allowing candidates to quickly apply to vacancies with simple job requirements by only filling their contact information and attaching a CV file.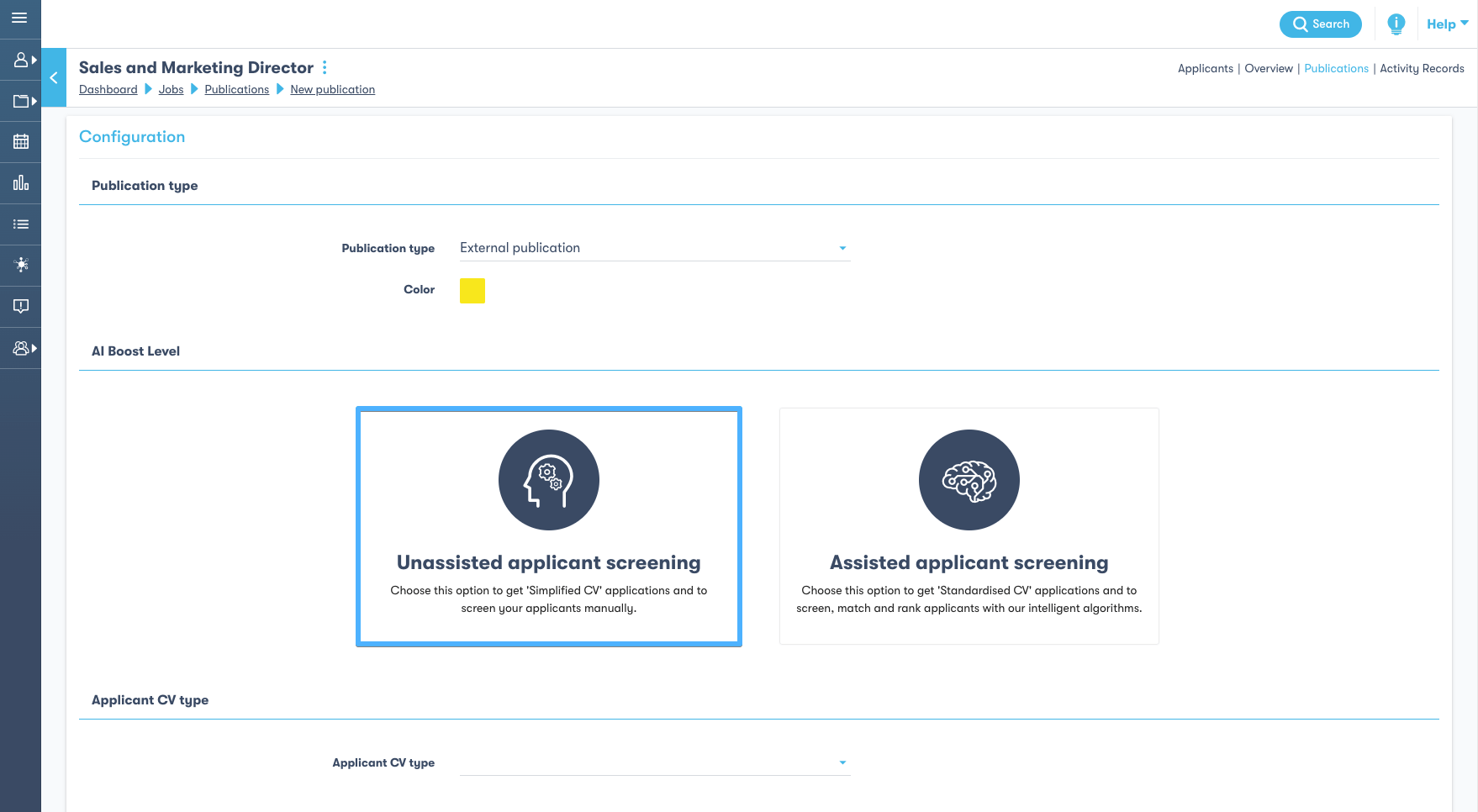 - Custom Workflows - giving you the possibility to create custom workflows for each job, allowing them to determine the hiring steps they want to use per job with modular workflows.
- Post-Application Steps - allowing you to assign different recruitment steps to candidates by sending them a request after they submitted their application.
- Kanban View - you can now use the Kanban view on the applicants' list. This card-based view allows you to easily move candidates from one stage of the process to another with the drag & drop functionality.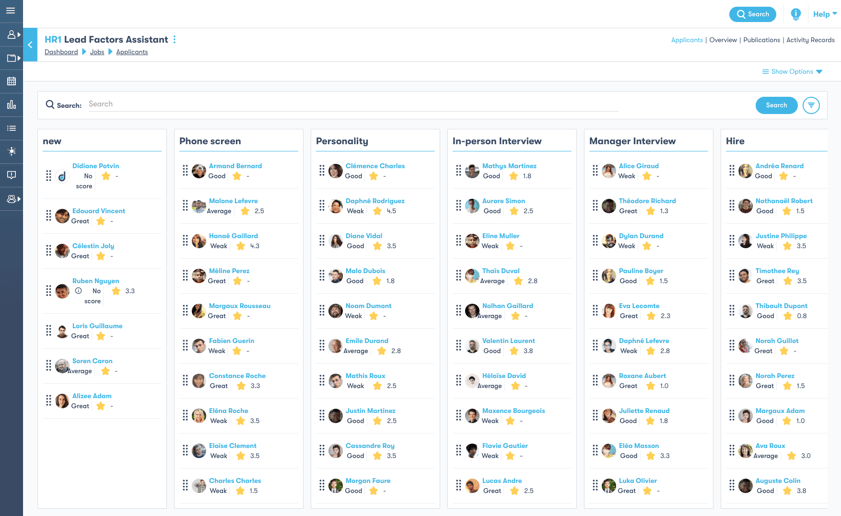 - Applicants' Profile Quick Preview - another interesting improvement we made, you can now preview an applicant's profile on the applicants' list without having to enter in it.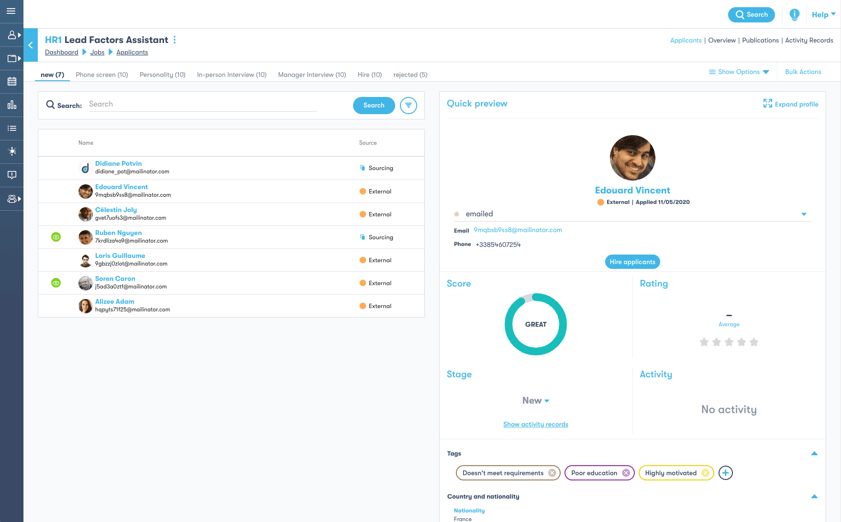 - Apply With Indeed - there are also new functionalities on the candidate side, namely the "Apply With Indeed" button which allows candidates to apply through their Indeed account. They just need to log into their Indeed account and all the required information will automatically be transferred into the application form.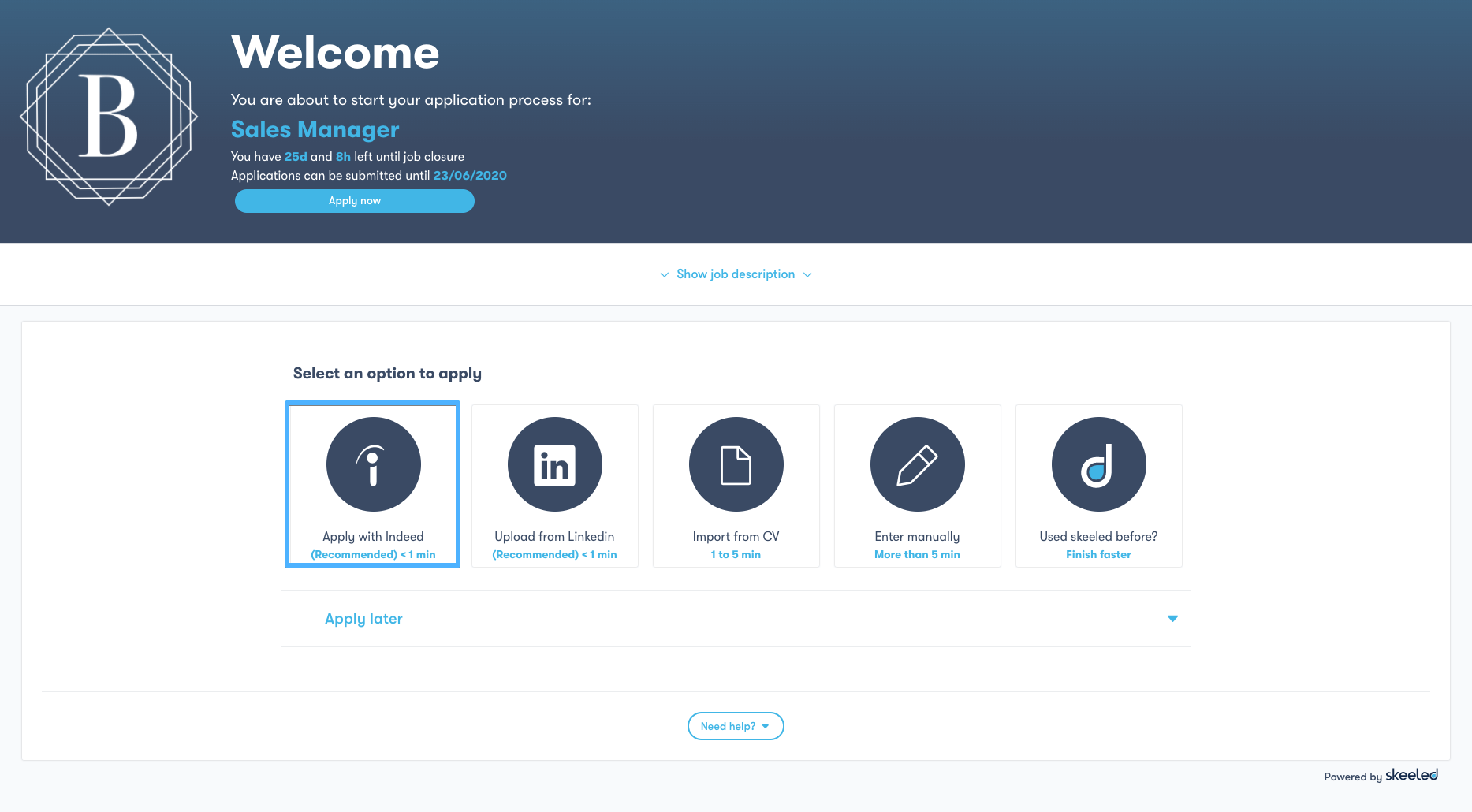 Aside to these new features, we have also worked on some improvements to the existing functionalities in order to make them work even better for you:
- Jobs and Publications - in this new version of skeeled, the jobs you create are used for private company purposes only. Here is where you will manage and store applicants for a specific position. To publish and distribute a job and receive applications you need to create a publication. Publications allow you to establish the applicants' application process and the different ways you want to publish the job.
- Spontaneous - to allow recruiters to better manage spontaneous applications, we removed the spontaneous tab from the jobs dashboard and created a dedicated section on the menu for it. Furthermore, recruiters will now have the possibility to create spontaneous applications links and include add-ons on the spontaneous application form.
A Powerful Recruitment Marketing Solution
Recruitment marketing is essential to hiring success. As such, we strengthened our Recruitment Marketing capabilities to further help you find, attract, engage and nurture talent before the application phase to drive awareness and conversion. Now, in addition to the already existing Employer Branding functionalities (Career page, Software Branding and Employee Referrals):
- Talent Sourcing Tool - now you can source passive candidates on Linkedin without leaving skeeled or using our browser extension, and you can also import CVs in bulk to your account.

- Job Distribution Solution - we partnered with VONQ to provide you with a gateway to all the channels you need to find and attract more, high-quality candidates. No need to go to multiple third-party websites to buy credits. You can manage your credits directly in your skeeled account and all the media channels are pre-contracted and ready for you to select.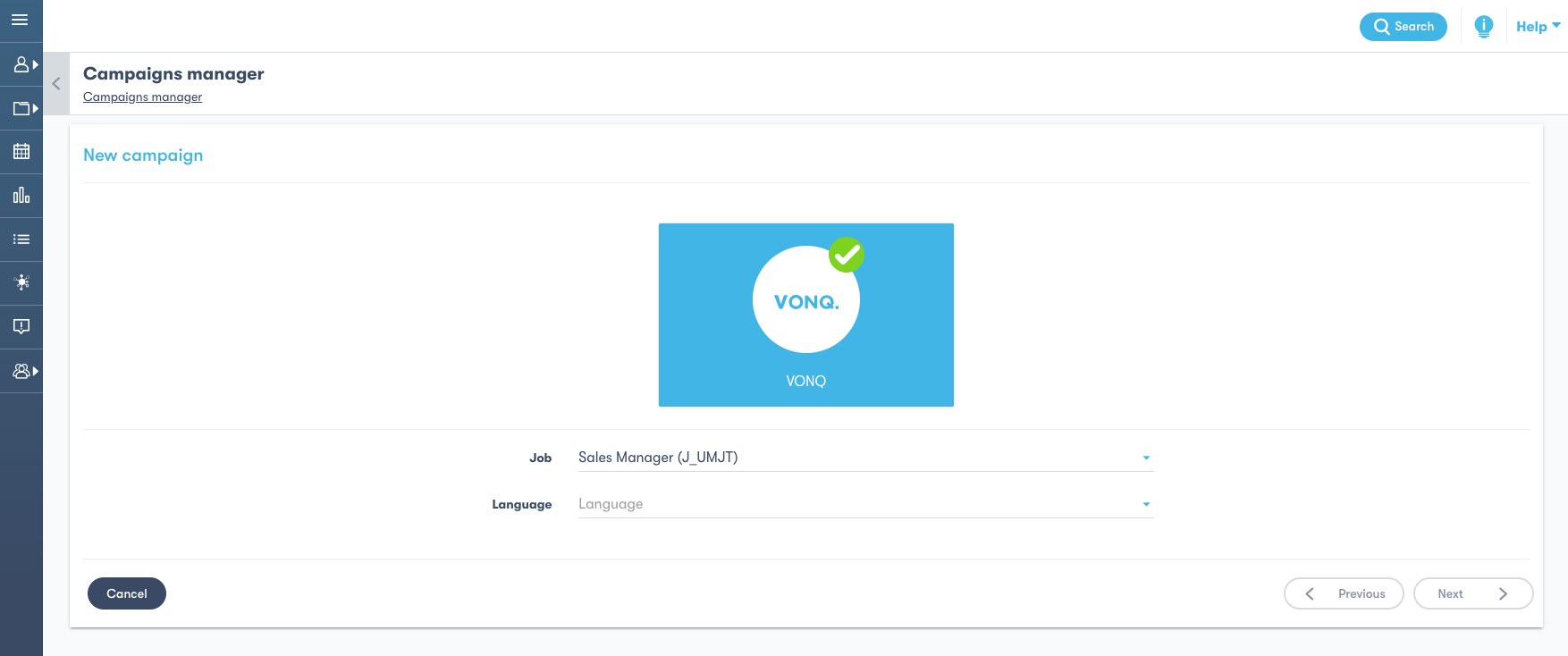 - Smart Talent Pool (expected to be live during summer) - skeeled will allow you to search applicants already in your database with an AI-powered tool to automatically identify suitable candidates that you have previously qualified.
New Version, Same Amazing User Experience
The skeeled platform is built for the user. Therefore, we keep making sure to provide high-quality UI and intuitive design. We love a beautiful interface, but we strive to provide software that is also easy to use. Hence, we focus on aligning design and functionality to create a meaningful user experience that goes beyond meeting the needs of our customers. More than that, we offer a platform that is helpful for recruitment success.
Strategic Partnerships and Integrations
As a key part of our strategy, we keep working fiercely to expand our offerings through important partnerships and integrations. In that continuous effort to offer customers access to the tools needed to successfully find and attract more candidates, we have recently established two essential partnerships:
- VONQ - we joined forces with the disruptive recruitment marketing technology company to make it even easier for our customers to find and hire the right candidates. Now, skeeled users will be able to easily create job marketing campaigns in VONQ's broad media channels portfolio without leaving the skeeled software. Plus, all the media channels are pre-contracted and ready to use.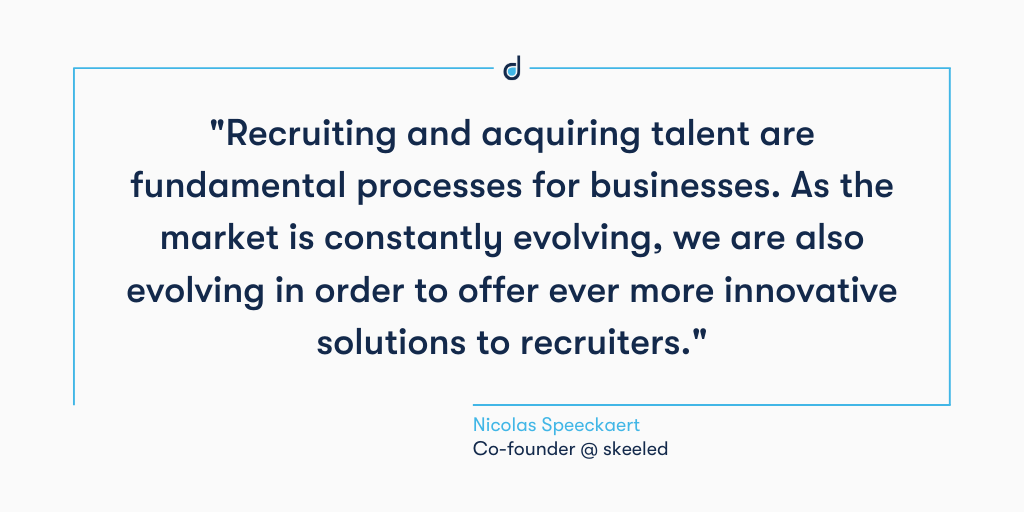 - Indeed - partnering with Indeed, the #1 job site worldwide, with over 250 million unique visitors per month, allows our users to maximise their jobs' exposure and attract more candidates. From now on, our users can have their vacancies automatically published on Indeed without leaving the skeeled platform.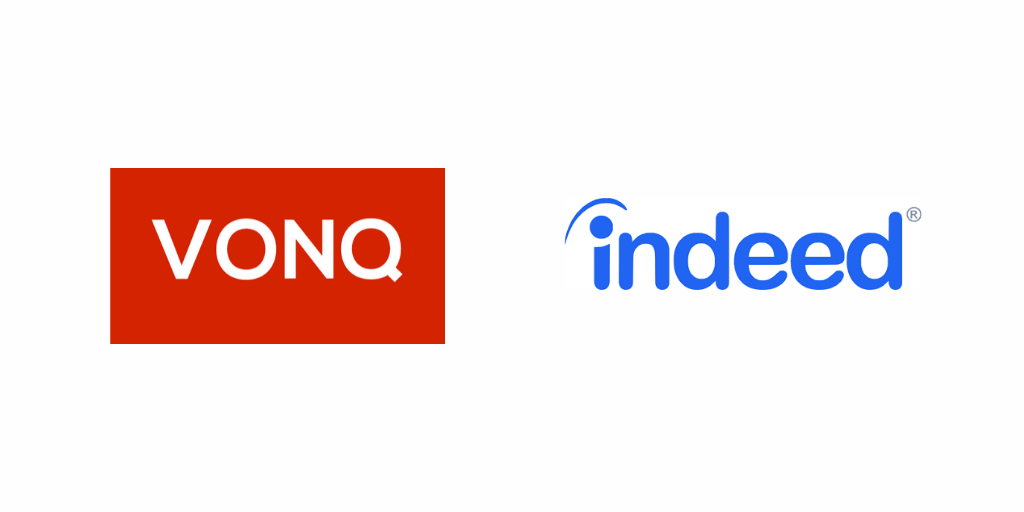 We can't wait for you to try the new features and check all the improvements we made to the software. Everyone here at skeeled worked tirelessly on this new version and we are sure that the V3 will be key to your hiring success.

Skeeled offers you the perfect opportunity to bring innovation and digitalisation to your hiring. Check our website or our LinkedIn, Twitter and Facebook pages for further information.
Thanks for reading and see you next time!
Your team here at skeeled