For the last 8 months we have been really busy here at skeeled redesigning our entire software and developing amazing new features. Finally, we have reached the end of this incredible journey and on the 20th of September, we hosted an amazing event at our headquarters with the Luxembourgish Prime Minister Xavier Bettel as a special guest to introduce the brand-new version of our software and announce a very important partnership with ADEM to our clients and partners.
That occasion marked a major step forward in the journey of skeeled and today we are extremely proud and excited to share with you all the details about the skeeled V2.
But before talking about where we are today, let us remember you how it all started. Our company was founded in 2014 and after spending two years developing the first version of our software, we started selling it at the end of 2016. In 2017 we began our expansion by opening two new offices in Brussels and Porto with a total of 5 employees. This month we opened two new offices in Paris and Amsterdam and we count now 30 employees! Since the very beginning our aim was to be a key player in the recruitment industry.
We were always inspired by advanced technology and AI, and we never ceased to look for ways in which we could innovate and improve the recruitment process for companies. As a result, we have reached a unique positioning among the competition thanks to the 3-step modular recruitment process that we provide to our customers.
The skeeled solution is nothing like any other recruitment software you have ever tried before. It offers complete insights of candidates in one centralised platform, automating screening and matching with AI. It saves recruiters a huge amount of time on administrative tasks and helps creating a strong employer branding to deliver a great candidate experience.
Today, we can say that the new release of our software will propel us in a new era of our journey. With a new design that significantly improves the user experience for both the recruiters and the candidates, new rockstar features and important integrations, we have achieved an incredible milestone.
An Incredible New User Experience for an Improved Recruitment Process
Redesigning our entire platform was a big challenge design-wise because making things look pretty is definitely not enough. Thus, we put skeeled's users at the centre of our design process to be able to create an incredible new interface that has its own design language but is yet very user-friendly!
The skeeled V2 offers customers a further increased usability of the platform's functionalities. Having in mind a user centric approach based on our users' feedback, we designed an improved and uninterrupted workflow to increase productivity. In order to achieve that we eliminated all pop ups and rearranged the hierarchy of the content to make it more intuitive. We improved all the components, so that recruiters have the possibility to see and interact with the information on the spot. And the best thing is that these changes will make every feature even easier, faster and better.
This new version of the software includes improvements previously made on the applicant side as well. Our new, cleaner and lighter application page has been live for a while now and measurable feedback from our users confirms the great engagement rate with an outstanding 4.5 Average User Review. That is mainly due to an intuitive in-app visual communication, that guides and helps candidates through the application process in a non-intrusive way.
We also enhanced our Video Interview tool with improved video tutorials, that are more focused in clarifying and leaving applicants more at ease with the interview process. We upgraded the video recording functionalities as well, allowing candidates to record up to three attempts per answer and submit only the best one. Not only will recruiters get better quality video interviews, but also candidates have a better chance to show themselves.

New Powerful Recruitment Tools
Given that our main goal is to improve our customers' recruitment process, we designed our software for scalability, so that we can continue to develop additional features.
In this new version of skeeled we also released three important features that were built or improved based on feedback from our customers:
Applicant Comparison Our users can now put two candidates side by side to see which one best fits both the position and the company culture.
Improved Comments and Emails We designed bigger input boxes and restructured the layout to make commenting and emailing better than ever.
Drag and Drop Now it is easier and faster for our customers to make complex operations with an intuitive drag and drop system.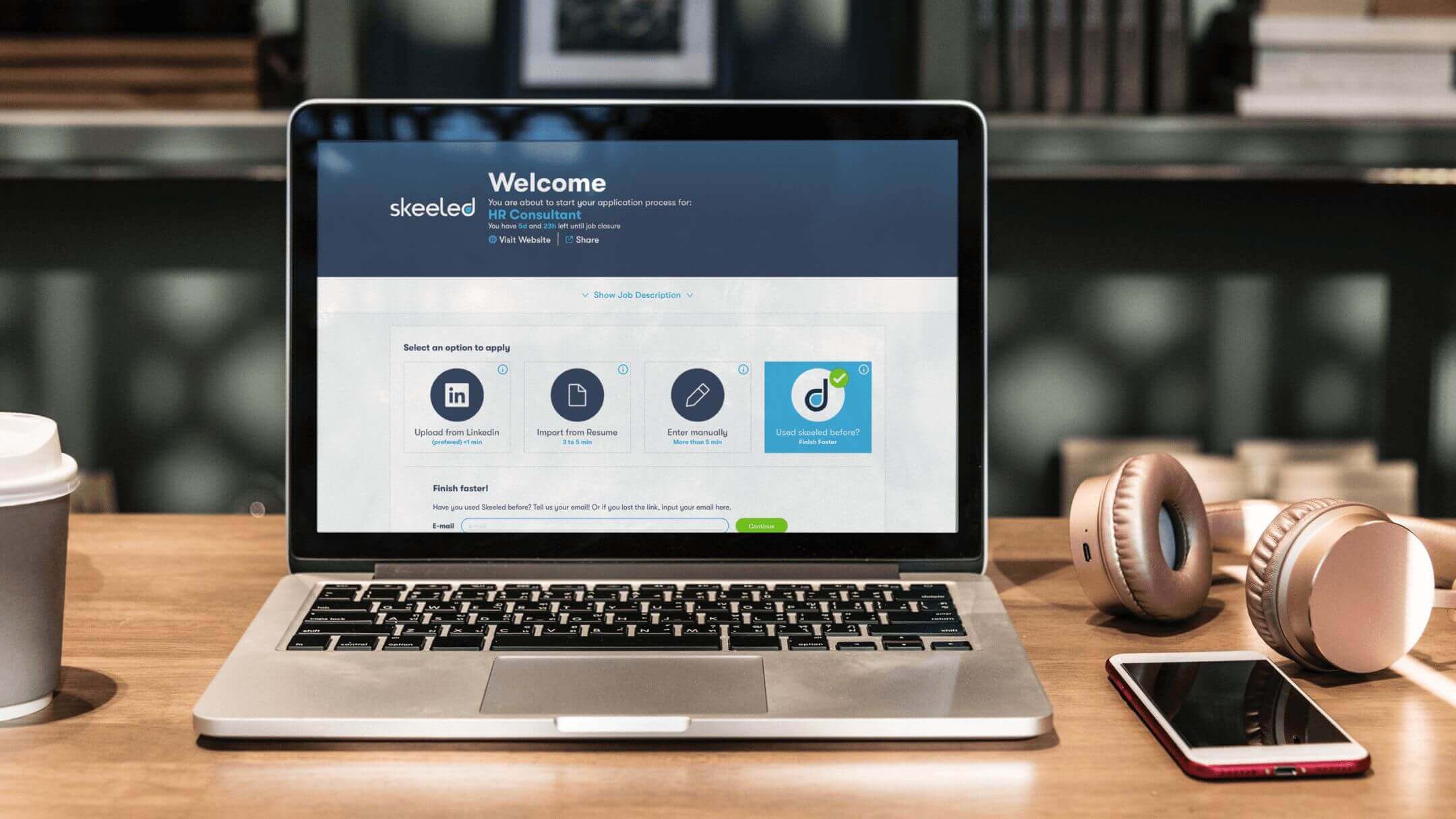 A Strategic Partnership and Integration with ADEM
As part of our strategy of adding new technological partners to make the life of recruiters as easy as possible, we are also very pleased to announce our native integration with the luxembourgish public employment agency, ADEM.
As some of our clients are from Luxembourg this was an extremely important feature to integrate in their recruitment process, given that all jobs advertised for Luxembourg must be published on this portal as well.
From now on, our users will no longer need to manually publish every new job in the ADEM portal after having already created it in the skeeled platform. While adding a new job they are now able to select an option to automatically send the job to ADEM with all the required information, which saves recruiters a good amount of time, simplifies their workflow and helps them meeting their legal commitments.
This is an added value integration for our Luxembourgish customers, as it centralises all candidates in one single platform, allows them to advertise all job openings to a 20k job seekers database and, ultimately, saves them time and gets them relieved from all the paperwork it requires.
This is just one of the first steps we are taking towards building a network of key partners and implementing important integrations to further improve our software capabilities.
Better Optimisation, Security and Performance
Last, but definitely not least, our Research & Development department has also made a great job to improve our software in terms of optimisation, security and performance.
With the architectural improvements we made now it is easier to further optimise our software and attend our customers' development requests in a larger scale. In terms of security, we now have more password constraints and better password encryption than previously, and we limit file sizes and types throughout the platform. Regarding the software's performance, we're sure our users will notice and will be delighted with this massive upgrade on their day-to-day use of the skeeled platform.
What the Future Holds for Skeeled
We have reached an important milestone with the release of the skeeled V2. Thanks to our amazing AI-powered recruitment software and our unique positioning in the market we are able to affirm ourselves as a key player in the recruitment industry.
But we carry even bigger dreams! From entering new markets to further improving our customers' recruitment process with more innovative, game-changing functionalities and tools, there's still much we want to do!
We are certain that we will keep achieving all our goals thanks to our incredible team that keeps growing in number and in value and keeps putting in hard-work and creativity to the development of our software.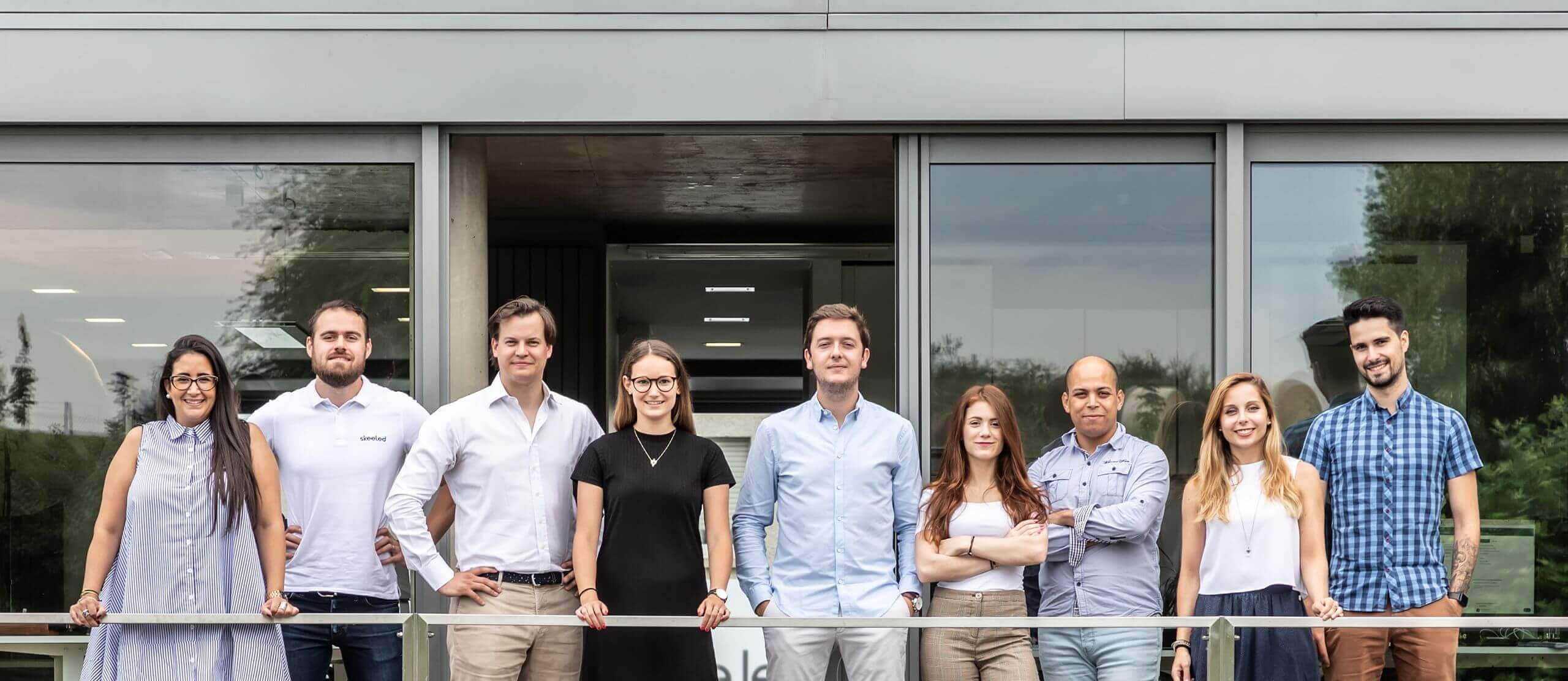 Skeeled offers you the perfect opportunity to bring innovation and digitalisation to your hiring. Check our website or our LinkedIn and Facebook pages for further information.
Thanks for reading and see you next time!
Your team here at skeeled