The success of a business greatly depends on the people that make up a company. That's why hiring the right talent is so important. However, we've passed the point where companies could just sit and wait for great candidates to apply to their jobs. Today, organisations that want to compete for top talent need to proactively look for and engage promising passive candidates convincing them to apply. This requires a new recruitment approach in which recruiters act like marketers to attract and convert clients, or in this case, applicants. And this is what recruitment marketing is all about.
Defining Recruitment Marketing
Recruitment marketing encompasses all the strategies and tactics a company uses to find, attract, engage and nurture talent before, during, and after they apply for a job. We can say that its main goal is to encourage more qualified applications. Usually, the type of position and the nature of the work determines the recruitment marketing efforts, namely how and where the job opening is advertised. For instance, it wouldn't be efficient to advertise an open position for the sales department in an IT dedicated job board or at a networking event for finance managers. In this case, it would make sense to specifically target sales-related channels.
Recruitment marketing leverages automation, predictive analytics, and artificial intelligence to help recruiters post job openings in the best channels, targeting the right people, and using the right language. By assisting the recruiter with these tasks, recruitment marketing helps to free their time to build and maintain a strong talent pipeline.
6 Essential Recruitment Marketing Tips
Talent acquisition has evolved and recruiters are increasingly using marketing tactics to build a strong employer brand and improve candidate engagement to stay competitive and secure the best talent for their companies. Finding, attracting and engaging proactively with the most suitable candidates to generate a constant flow of candidates has become essential to fulfilling the current and future hiring needs of any company. Here are some of the most essential recruitment marketing strategies your company should implement:
1 - Enhance Your Employer Brand
Having a solid and positive employer brand is crucial to attracting the best talent for your company. An employer brand includes the company's mission, values, culture, as well as the perks and benefits you offer your employees. To enhance your employer brand you need to embrace new strategies that allow you to promote your company culture in a positive way and position your company as a desired employer. Start by creating a positive company culture, communicate your brand with full transparency, by presenting accurate information regarding how it is like to work in your organisation, value your employees and use storytelling to share your company's day to day stories.
2 - Create Candidate Personas
Building candidate-specific personas for the job categories of the positions you need to fill is essential for a successful recruitment marketing strategy. Candidate personas allow you to create relevant content and target the right audience which is key to attract the right people. However, recruiters need to put some thought into it by thinking carefully about their ideal job candidates to create the most accurate personas.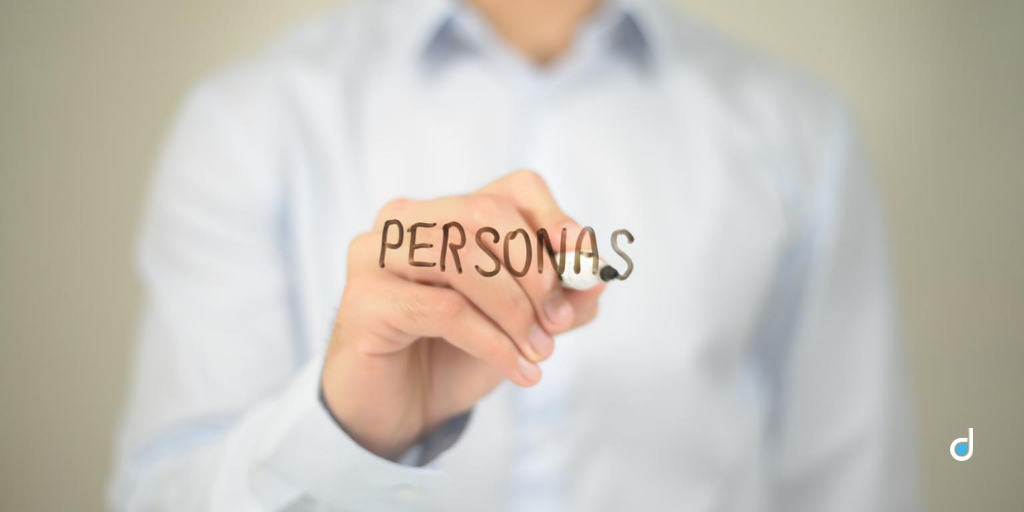 3 - Create Great Recruitment Content
Recruitment content is a key piece of a successful recruitment marketing strategy as it is key to attract ideal candidates. Using relevant and helpful content mapped to each stage of the candidate's journey helps create awareness and build interest around your company. Recruitment content can be distributed in many different formats, from blogs to emails, videos, webinars, ebooks, etc, and through a variety of channels. The key is to select the formats and the channels that put your content in front of the right candidates.
4 - Update Your Career Page
Career pages have gained increased importance as they're not looked at as vacancy listing anymore. The ideal career page tells your company story: who you are, what you do, what your culture is all about and what perks and benefits you offer to your employees. A modern career page includes employee testimonials and real people at the office photos. It clearly communicates your values and illustrates your work environment while also allowing candidates to discover job opportunities and easily apply.
5 - Leverage a Referral Program
Employees are the best ambassadors of your company and can help you find the right candidates in a cheaper, faster and better way than many traditional methods. Referred candidates tend to get hired more quickly, perform better and stay longer in a position. In fact, many employers say employee referrals are their best recruitment source.
6 - Use Social Recruiting
Social media is a great place to attract and convert top talent using your recruitment content. Thus, building a social media recruitment strategy is a must. Create a content calendar and define topics to post about. This will create engagement opportunities with passive candidates who like, comment on, or share your content.

Skeeled offers you the perfect opportunity to bring innovation and digitalisation to your hiring. Check our website or our LinkedIn, Twitter and Facebook pages for further information.
Thanks for reading and see you next time!
Your team here at skeeled