Although the competition for top talent continues to intensify, many hiring managers and their teams are still not using the best methods to assess candidates and make the best hiring decisions. The fact is that, when it comes to recruitment, past work experience keeps being the most used criteria to assess whether a candidate is suitable or not for a position. Recruiters usually look for candidates with some degree of experience in regard to the number of years in the workplace, the role seniority, the type of companies they worked for and the schools they attended.
But why do recruiters believe that candidates that previously worked in a particular type of company for a certain period of time will most likely succeed in a new role in their organisation? Let's think about this for a second. What does previous employment experiences reveal about a candidate's performance? Not much, right? So, why do hiring managers keep using job experience as a main criterion to screen candidates, if it is a poor predictor of future performance?
What Research Shows
In an interview to Harvard Business Review (HBR), Chad H. Van Iddekinge, a researcher at Florida State University who co-authored a recent study about the validity of job experience as screening criteria said "when we looked at all these studies - and we sifted through thousands to find the 81 with pertinent data - we discovered a very weak relationship between pre hire experience and performance, both in training and on the job. We also found zero correlation between work experience with earlier employers and retention, or the likelihood that a person would stick with his or her new organization".
Although the study found that even when people had completed tasks, held roles, or worked in functions or industries relevant to their current ones, it did not translate into better performance, the researcher said that it's understandable why so many organisations keep using job experience as a screening criterion. "Experience is easy to assess. Have you worked in sales for three years? Have you managed people before? It's either a yes or a no. Past performance and existing knowledge and skills are more difficult to figure out, especially if all you have is an application or a résumé". However, according to his study,
Therefore, companies need to realise that job experience alone doesn't help to predict future job performance and push further to access the best talent. "Today, when everyone is complaining about the skills shortage and the war for talent, companies can't afford to knock out candidates who would do really well but don't have the experience that someone has chosen to put in the job description. You want to expand the pool of people you're considering", the researcher concluded.
Why Job Experience Alone is Not Good Enough
According to Van Iddekinge's research, despite the fact that there's no strong correlation between job experience and future job performance, 82% of the 115 Monster.com job ads analysed required or stated a strong preference for experience. "Most organizations think that it's important, even for entry-level jobs. Unfortunately, the evidence doesn't support the idea that applicants with more experience will be better or longer-tenured employees than those with less", he said.
To the question of why wouldn't people with relevant experience outperform those without it, the researcher answered that he and his coauthors (John Arnold of Florida State University, Rachel Frieder of the University of North Florida, and Philip Roth of Clemson University) have speculated about that. To them, "one possibility is that many measures of experience are pretty basic: the number of jobs you've held, tenure at your previous employers, years of total work, whether or not you've previously worked in a similar role. Those metrics tell us whether a candidate possesses experience but not about the quality or significance of that experience, which would probably have more bearing on performance".
He added that "one of the basic premises in our area of research is that past behaviour predicts future behaviour. But prehire experience isn't a measure of behaviour. The person might have failed or stagnated in previous jobs. So we should take experience into account but maybe do a better job of delving into pre hire performance. We also want to know whether candidates have learned from their prior experiences. People aren't always good at that; they might forget things that have gone wrong or explain them away. And, last, we need to consider that experience in one organization might not help—and might even hurt—performance in another if they don't operate the same way or have similar cultures".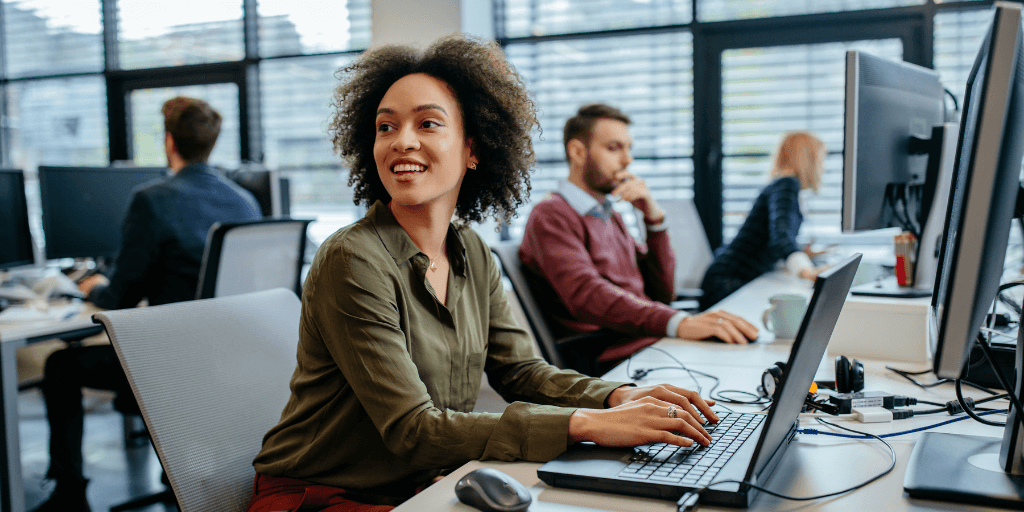 Stronger Future Performance Predictors
In the same line of thought, a previous study from 2016 by Frank L. Schmidt, which explores practical and theoretical implications of 100 years of research findings regarding selection methods in personnel psychology, found that job experience alone only allows to predict job performance with 16% accuracy, whereas the combination of cognitive ability with personality allows 78% accuracy in future performance prediction. Meaning, there are other criteria which can better determine a candidate's ability to successfully perform in a role.
What this research by Schmidt shows clearly is that experience alone is not a strong performance predictor, however, if combined with cognitive ability and personality traits assessments, then it can portrait a candidate's job knowledge and help predict future job success with more accuracy.
Van Iddekinge, in turn, said in his interview with HBR that "another reason employers look for hires with experience is that they think previous jobs have helped those people build up knowledge and skills. They might even think that candidates who have done certain types of work have particularly desirable personality traits. But we'd recommend focusing on the knowledge, skills, and traits directly rather than using experience or even education as a proxy".
Leveraging a Predictive Hiring Approach
Given the weak correlation between previous work experience and future job performance, it's time for hiring managers to recognise and harness the power of data in the selection process through a predictive hiring approach. Predictive hiring uses data and analytics to make better informed hiring decisions instead of relying on intuition or gut feeling which most often ends up leading to a poorly skilled and not so diverse workforce.
Leveraging a rich data set and algorithms, predictive hiring helps hiring managers narrow down candidates considerably before they ever meet them for an interview, which allows them to focus their efforts on engaging with top talent.
An important part of this approach is candidate assessment. Using the right type of pre-employment assessments is crucial to accurately screen candidates and identify the right person for the job. Like research has shown, hard skills and past experience are less relevant when it comes to predicting future job performance. On the contrary, soft skills and personality are what makes people thrive in a role. Previous experience alone won't tell hiring managers how well a candidate will perform on the job; how the candidate will behave in the workplace; or what drives the candidate? Hence, assessing your candidates' personality, motivation and cognitive ability is essential to determine whether they'll succeed and thrive in a position and find the right person for the job.

Skeeled offers you the perfect opportunity to bring innovation and digitalisation to your hiring. Check our website or our LinkedIn, Twitter and Facebook pages for further information.
Thanks for reading and see you next time!
Your team here at skeeled