COVID-19 irrevocably accelerated the need for digital transformation. With many countries enforcing lockdowns, several businesses had to implement remote work policies and make it work without having ever tried it before. This was one of the first big challenges they faced: creating the conditions for their employees to keep working safely and efficiently, from home. Obviously that required the adoption of digital solutions for team collaboration, project management, and so on. Additionally, many companies also had to adopt different processes in order to be able to keep marketing their products and services to their clients. Again, requiring them to adopt digital technology.
That need also applied to recruitment as companies came to realise they needed to adapt their processes to keep hiring during the pandemic. And that's when digital recruitment solutions proved their value through the power of breaking down physical barriers and enabling and effective recruitment process. Today, companies with a digital recruitment process are definitely ahead and have an increased chance to secure top talent.
With that in mind, skeeled decided to give its contribution during these difficult times, helping companies to further optimise their recruitment process by offering them features that are key to hiring success, free of charge.
Recruiting Before and After a Global Pandemic
I'm sure everyone agrees that with COVID-19 there's a before and an after to recruiting. Although many businesses had to shut down due to the impact of the pandemic, some organisations were able to continue with their activities and, in a few industries, some even saw an increase in their hiring needs.
However, with so many restrictions and rules concerning people circulation and travelling, social distancing and special safety measures how could companies keep the recruitment process running without digital processes? Everything from sourcing to the interview and onboarding process had to be made differently. And here is where many organisations found themselves totally unprepared.
Companies with traditional recruiting processes surely felt lost. With employees working from home, managers asked themselves how could they manage their recruitment in an organised way? How would they screen and assess candidates? How could they run interviews? Talent acquisition software is the answer. Let me tell you why.
With talent acquisition software, applicants can submit their applications, be assessed and interviewed without the need to go to your company's office. Furthermore, a recruiting platform allows you to centralise all your recruitment data, from CVs to assessment results, email communications, and hiring team feedback. It also provides you with analytics, which is essential to run a data-based recruitment process. All in one place, always accessible to you and all of your team members.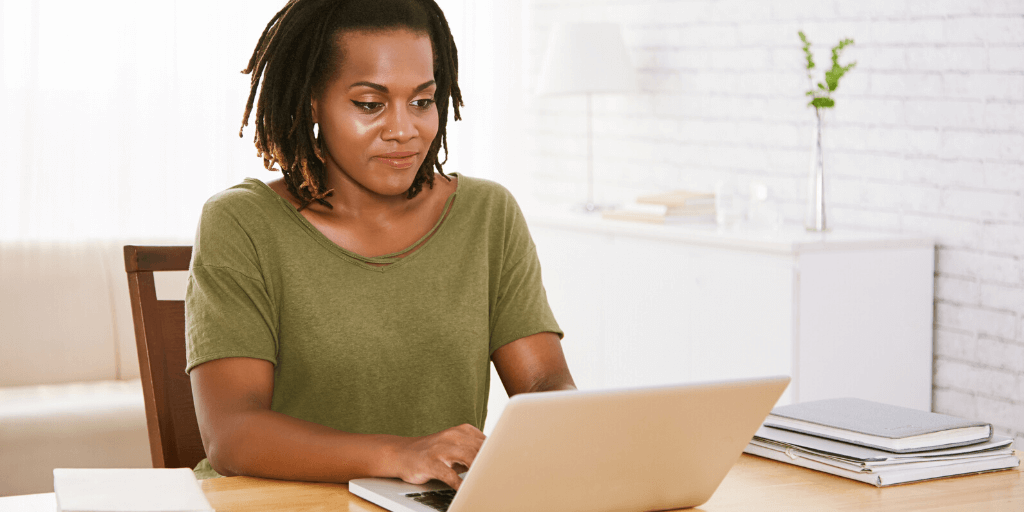 Key Features for a Digital Recruitment Process
Recruitment technology is the ultimate enabler of virtual hiring, allowing you to find, attract and hire top talent remotely. Contrary to what many people believe, it also allows to keep the human touch to provide an enhanced candidate experience. The automation of repetitive, manual tasks frees recruiters to focus on what matters most: the candidates. And AI-powered systems offer smart tools that improve the quality of hire and the efficiency of the entire process.
Here are some of the most important features talent acquisition software can offer you right now:
- Sourcing - finding and attracting candidates is a very important part of the recruitment process. In fact, most candidates are passive, meaning that they're not actively searching for a job but are open to new opportunities. Consequently, it's imperative to target and advertise your job openings on the channels where these candidates spend their time so you can engage with them. This is something that cannot be done without a digital solution.
- Career Page - this is often one of the first touch-points a candidate has with your company. Hence, having a modern, fully branded and mobile optimised career page is fundamental to attracting top talent to your company.
- Software Branding - although recruitment software can provide you with easy to fill and optimised application forms, you need to go the extra mile in order to offer a seamless and even more appealing experience to candidates. Having a fully branded candidate application form is key to make the entire process feel whole, as candidates don't realise that they left your website to fill their application on your recruitment software provider page.
- AI-Powered Candidate Screening and Matching - sifting through dozens or hundreds of CVs is one of the most daunting tasks for recruiters and usually not much effective. Thus, relying on powerful algorithms that can screen and match high-volume applications against a job's requirements and instantly let you know which are the most suitable candidates is truly helpful.
- Online Assessments - allows you to request candidates to do various types of assessment online (skills, motivation, personality, cognitive, etc) and provides you with a results report where you can extract important insights about the candidates. By using assessments that are scientifically proven, you ensure a fairer recruitment process and eliminate the need for candidates to go to your office to perform the tests.
- One-Way Video Interview - allows you to define a set of questions for candidates to answer on their own time and that you can review on their profile once they submit their interview. This provides you with additional information about the candidates and gives them the opportunity to show the person behind the CV.
How skeeled is Helping Key Companies Digitalise Their Talent Acquisition
As we all are trying to learn from these challenging times and do our best to cope with these unprecedented circumstances, skeeled has been committed to give back and to be an even more active and dedicated partner to our customers.
Therefore, we created a program that aims to help companies using our software in these difficult times by offering them add-on features that are key to recruitment success, for free. This offer will stand until the end of the year, as we are aware that things will take their time to normalise. Two of the companies benefiting from this initiative are Rotarex and CHU UCL Namur, to whom we offered our software branding feature.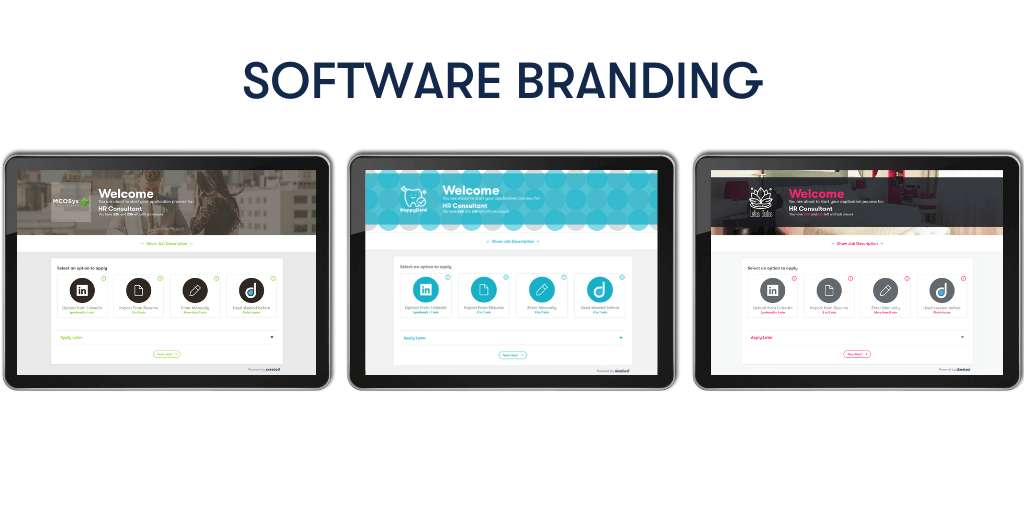 Rotarex is a world-leading producer of very high-quality gas control products and systems, present in over 65 countries. From its headquarters in Luxembourg, the Rotarex management team leads a global operations network of over 1,200 dedicated employees across 10 factories and 30 sales/service centres.
Rotarex's activity is based on high-level innovation and as such, they are frequently on the lookout for top talent.
Located in the province of Namur, Belgium, CHU UCL Namur is a hospital complex formed after the merge of the Dinant Godinne University Hospital, UCL Namur and the Sainte-Elisabeth Clinic and Maternity in 2016. In addition to hospital activity, the UCL Namur CHU has facilities for the elderly and early childhood care. The CHU also relies on polyclinics located in Erpent and Ciney. The Foyer Saint-François, a 10-bed palliative care centre, completes the set.
With more than 4,500 employees (including 500 doctors), the UCL Namur CHU offers a comprehensive range of care and services to its patients. Healthcare has been one of the sectors most affected by the global pandemic. With the exponential increase of the demand for qualified healthcare workers to cope with the extraordinary circumstances in which health services started to operate, many healthcare organisations experienced the need to develop a more agile and efficient recruitment process.
Attracting More Candidates With a Fully-Branded Software
Using skeeled since February, both companies are currently leveraging the software branding feature to attract more candidates and provide them with a seamless experience. The branding of the entire application process - CV, Personality Assessment and Video Interview - turns these companies more attractive and builds trust. Candidates perceive the entire process as a whole, which eliminates any natural hesitation caused by the change from the company's career page to the application form, usually branded according to the image of the recruitment software provider.
With skeeled's branding, the application form looks like an extension of your own website, boosting your employer brand and making candidates feel safer and more inclined towards applying. This may seem like a small detail, but in fact, it is not. Without sufficient applications (not only in terms of quantity but also in terms of quality), the recruitment process won't run efficiently and won't produce the best outcome.
What happens in many cases, is that candidates see a job opening on a company's career page and click on the apply button. However, after a first look at the application form, they drop off. This is actually a recurrent issue for many companies. But with this solution provided by skeeled, organisations can create a stronger employer brand to attract more candidates.
Moreover, the branding comes as a plus to what is an already optimised application form, designed to keep candidates engaged throughout the entire process.
Will Digital Recruiting Solutions be Discarted After the Pandemic?
Absolutely not. The many benefits companies are experiencing with the adoption of talent acquisition software are applicable to the normal context of recruitment, not only to special circumstances such as a global pandemic. The optimisation of recruiting processes through the automation of time-consuming, repetitive tasks and the enablement of better hiring decisions based on objective, reliable assessments and team collaboration are gains that no company will want to let go of once they've experienced it.
For recruiters, using spreadsheets, paper CVs, email streams to update everyone in the team about every and each of the candidates in their recruitment processes, will seem impracticable once they've experienced a digital and centralised recruitment process.
Moreover, with the need to run remote interviews and one-way video interviews to get to know the candidates, many recruiters are realising they don't need to interview in-person every qualified candidate and what a waste of time that is. These tools allow them to know the candidates well enough while saving time in scheduling and travelling and they can use it to select only the very best talent to the round of in-person interviews.
Mass email communications, based on pre-determined templates with variables for personalisation, also allows recruiters to engage with and provide feedback to every candidate on their recruitment processes. This is a major enhancement to the candidate experience, as most candidates pinpoint the lack of communication during the recruitment process as one of their biggest frustration.
And I could go on listing the many more advantages of talent acquisition software but you can also read about it here.
Business-wise, if there's one big lesson this pandemic has taught business leaders is that it is key to modernise and streamline their business and their processes in order to be agile. That's why digital transformation is no longer optional, especially during challenging times.

Skeeled offers you the perfect opportunity to bring innovation and digitalisation to your hiring. Check our website or our LinkedIn, Twitter and Facebook pages for further information.
Thanks for reading and see you next time!
Your team here at skeeled