Turning their entire workforce into recruiters allows companies to find and hire top talent faster and in a cheaper way, reducing the recruiter's workload and expediting the recruitment process. Hence, asking your current employees if they know someone good for a role should be the first step of your recruiting process.
Current employees have a deep understanding of your workplace practices and the company's day-to-day demands, which makes them better equipped with operational insight than many of the recruiters in your HR department. Thus, referred candidates are usually aware of such requirements while candidates sourced through your career page or job boards often don't.
Leveraging Employee Referrals
Referral programs are a structured and organised way of requesting and receiving employee referrals. Having a clear and well-designed program in place allows team members to recommend potentially suitable candidates with a greater sense of responsibility and commitment, which can be harder to ensure when referrals are made in a more casual way. Thus, having a proper referral system with a clear flow and attractive incentives is essential to motivate your employees to refer high-quality candidates.
With skeeled you can easily create a referral system and allow candidates to be referred by your current employees. Check our "how-to" tutorial to see how to do it:
1 - To accept employee referrals, start by selecting the "Allow employee referrals" option when you create a new publication for a job: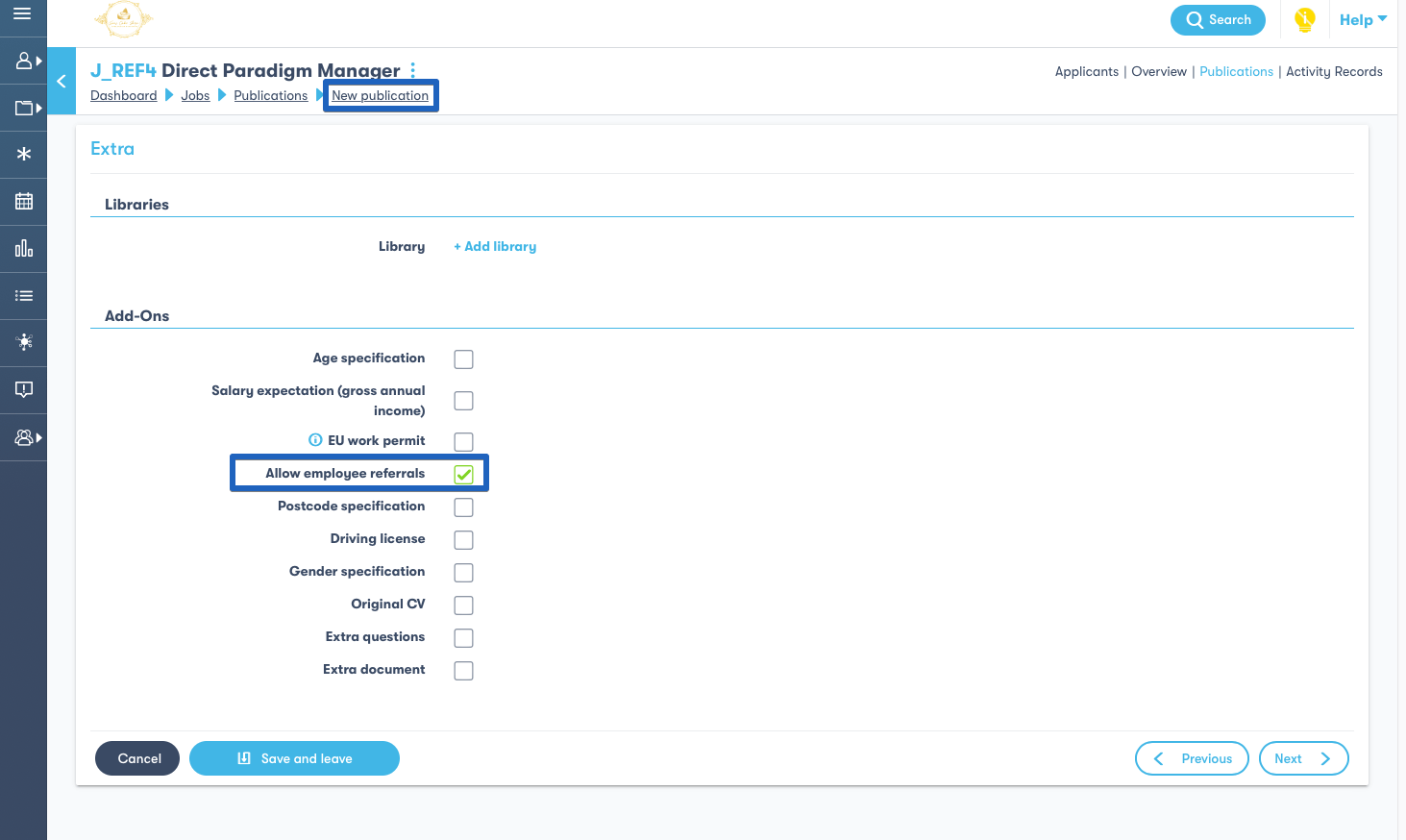 1.1- This will activate a specific field on the application form for the candidates to register the referral code when they submit their application: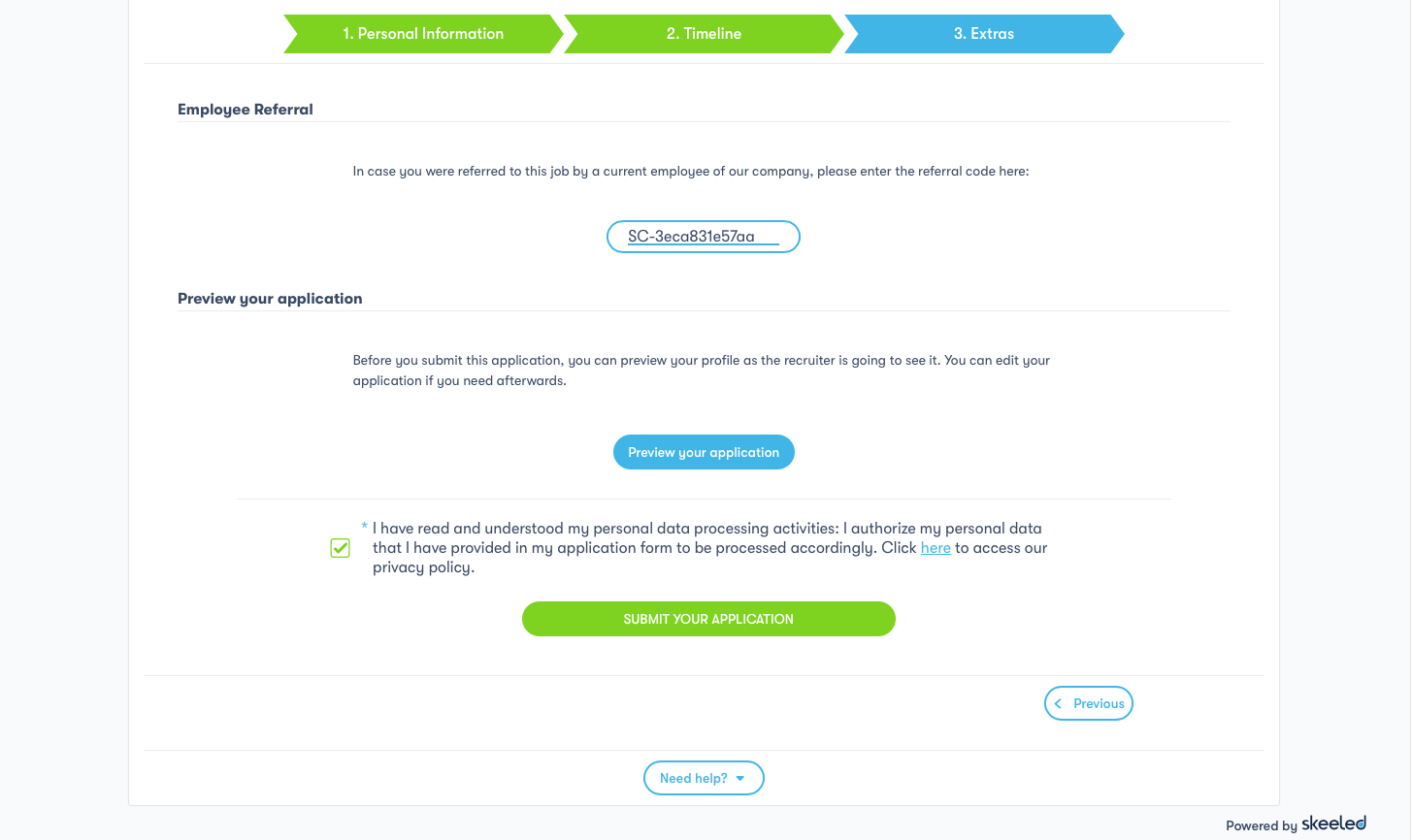 1.2 - You can also edit previously created publications to activate the employee referrals option: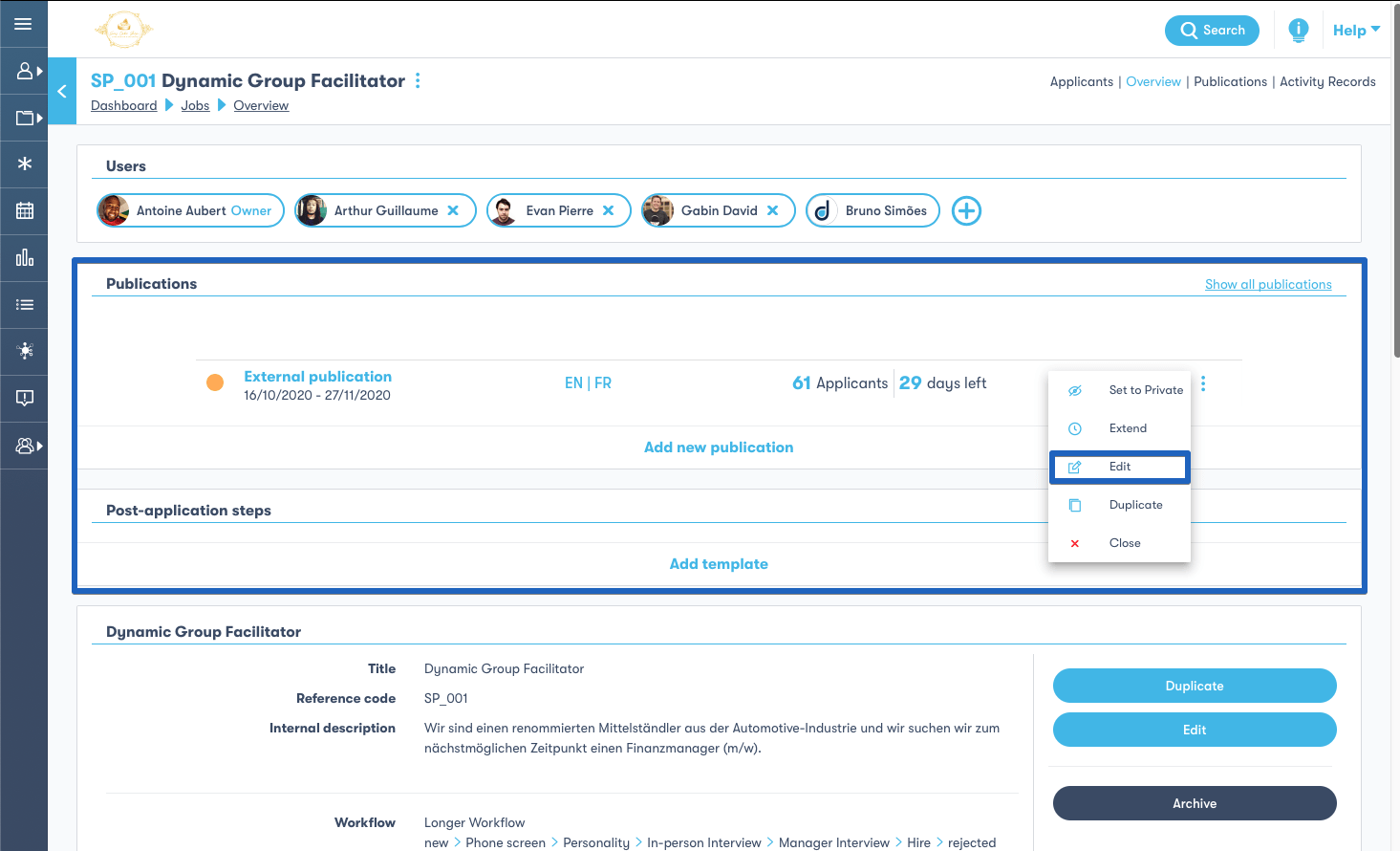 2 - Then, all you need to do is inform your employees about the vacancies to which you're accepting referrals and redirect them to the referral code generator page. Go to setting and click "Apps" to get the link: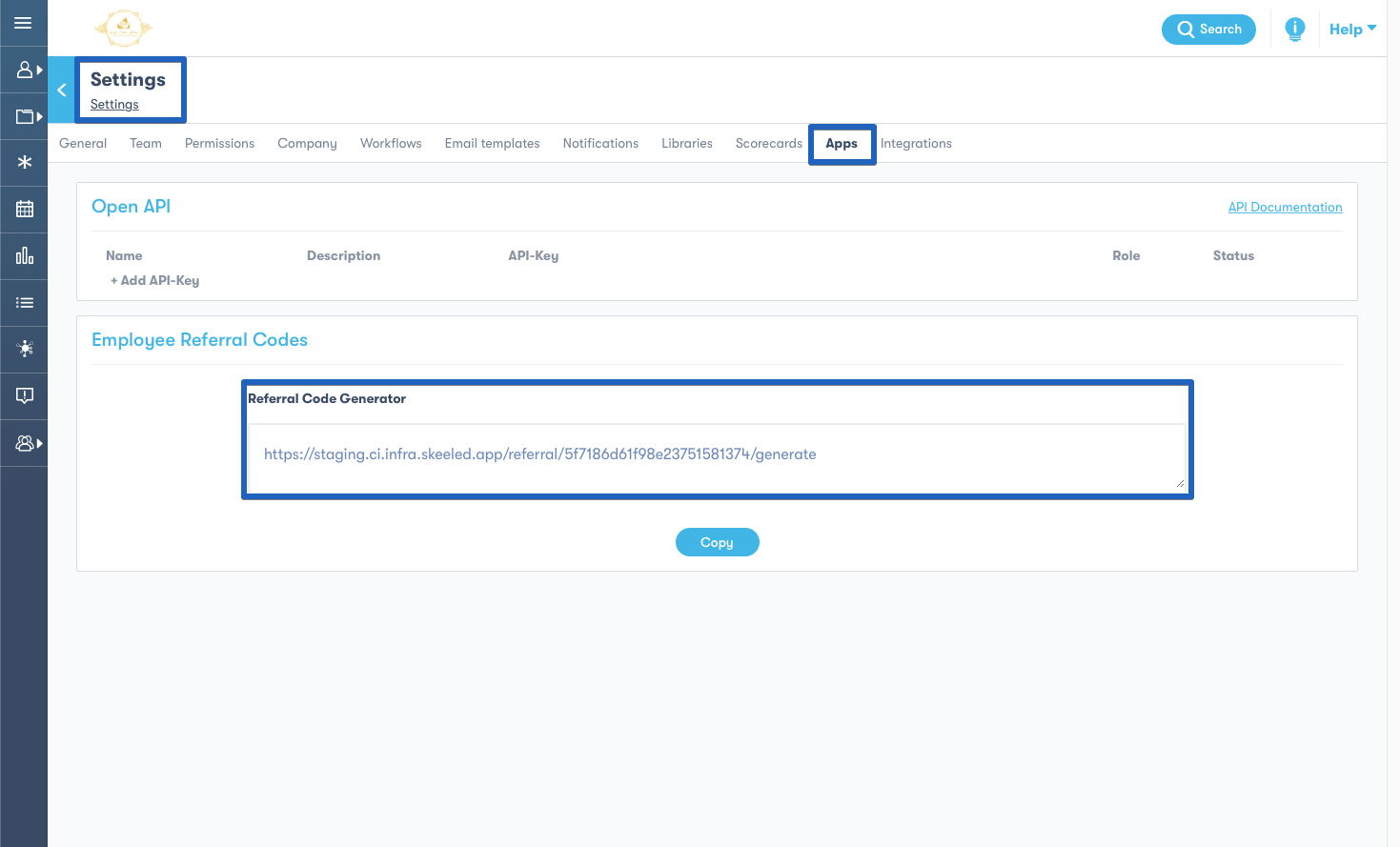 2.1- There, all they have to do is insert their email and click on the "Get code" button. The referral code will immediately be sent to their email address and shown on the page: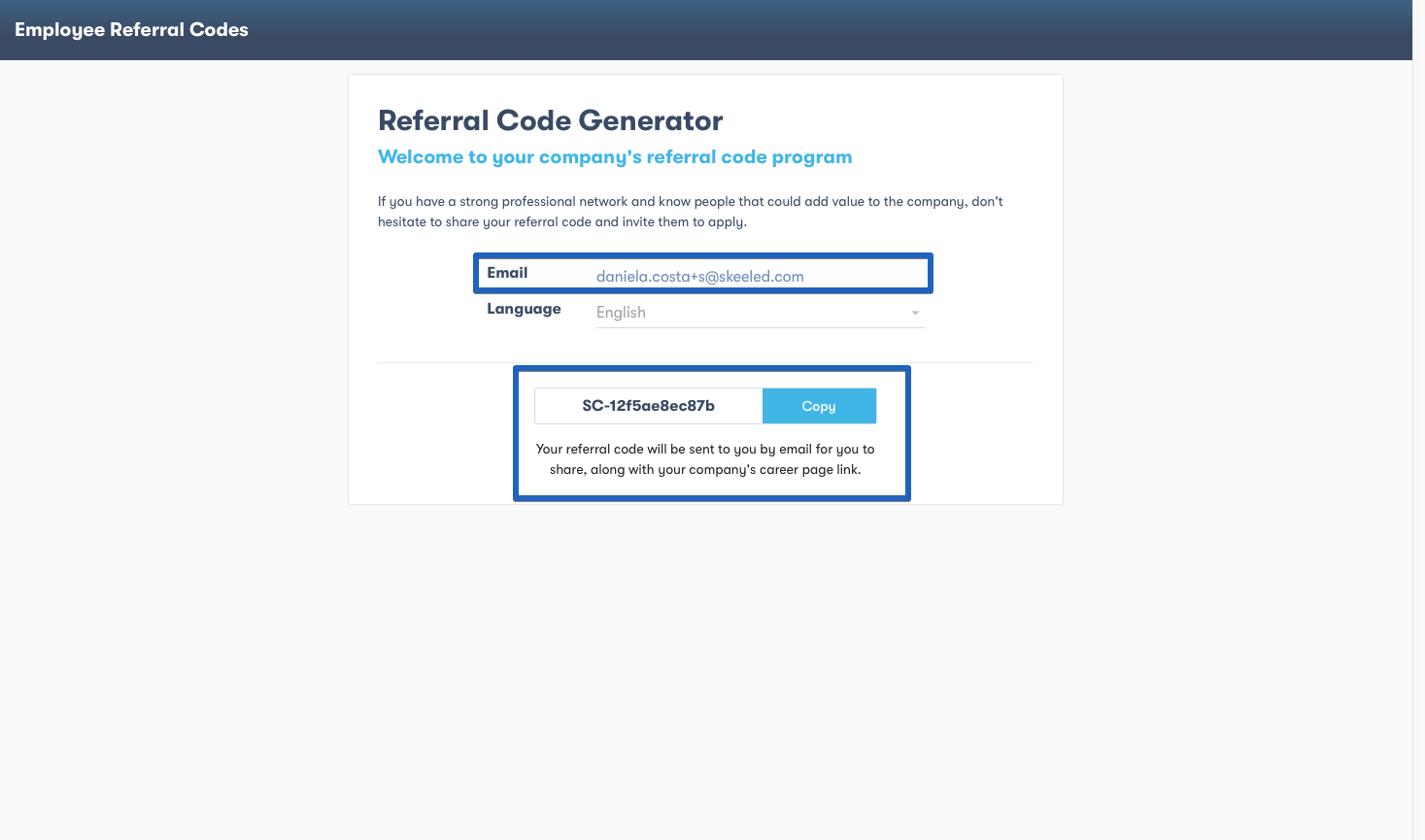 3 - Don't forget to mention that it's mandatory for the candidates to include the referral code on the application form, otherwise you can't track the referrals.
4 - Now that you are all set, go to the side menu on skeeled and click on "Employee referrals" to open your dashboard. Here you'll see all the employees who have made referrals listed by email address: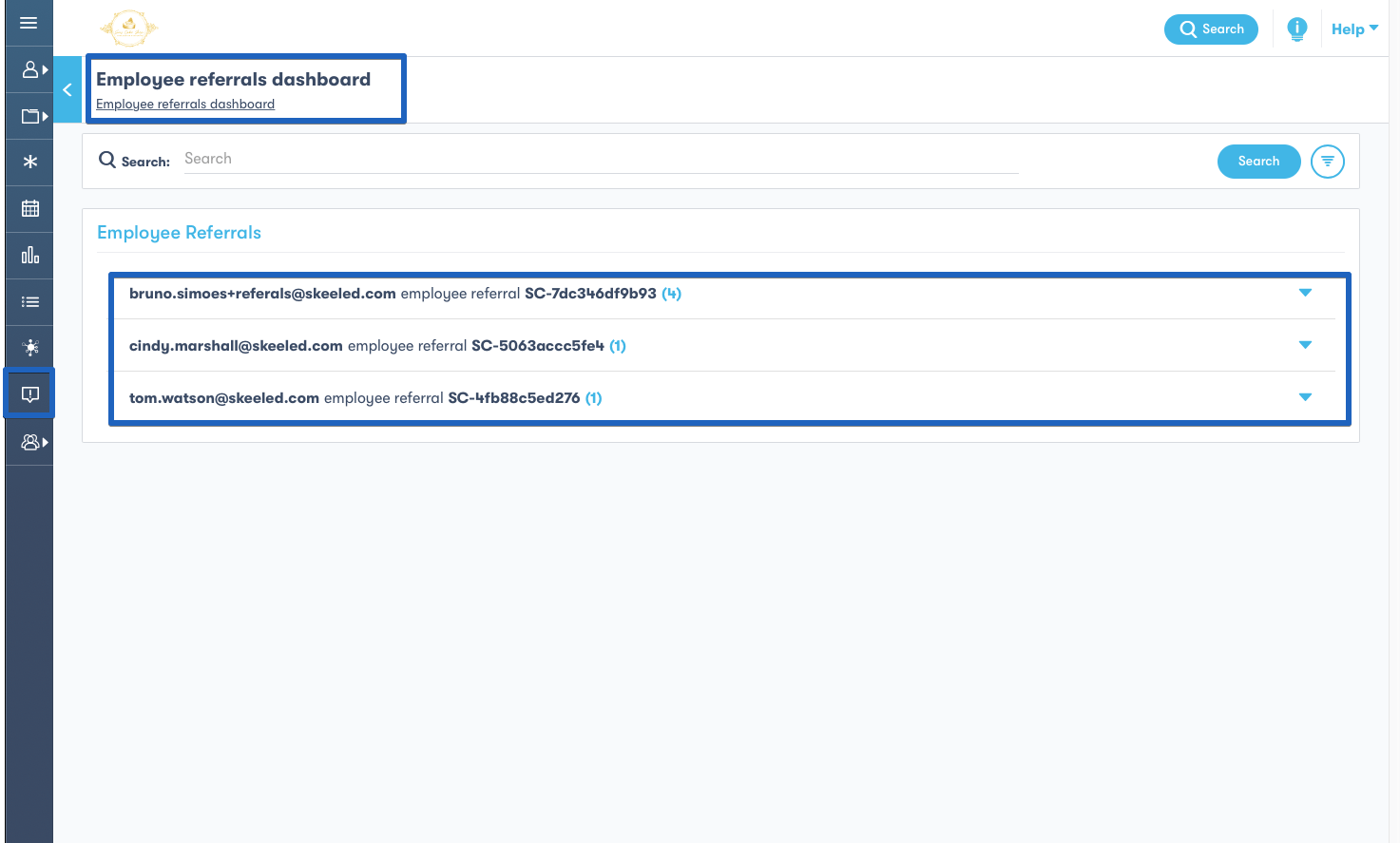 5 - Under each of them, you'll find the referred candidates. To see their profile, just click on their name: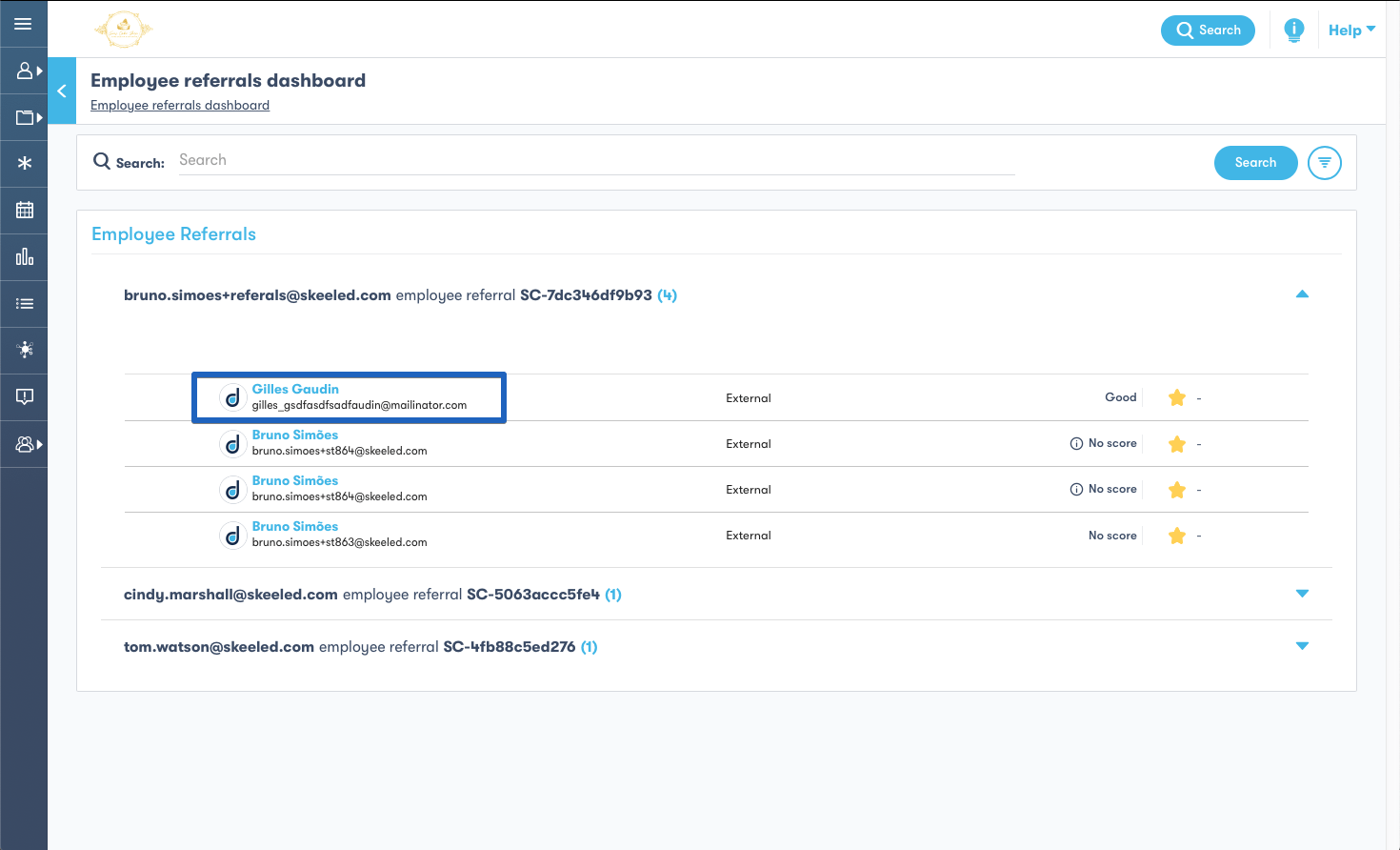 6 - Note that these profiles have the "Referred" tag. This way, if you access their profile directly from the job menu, you'll be aware that they were referred: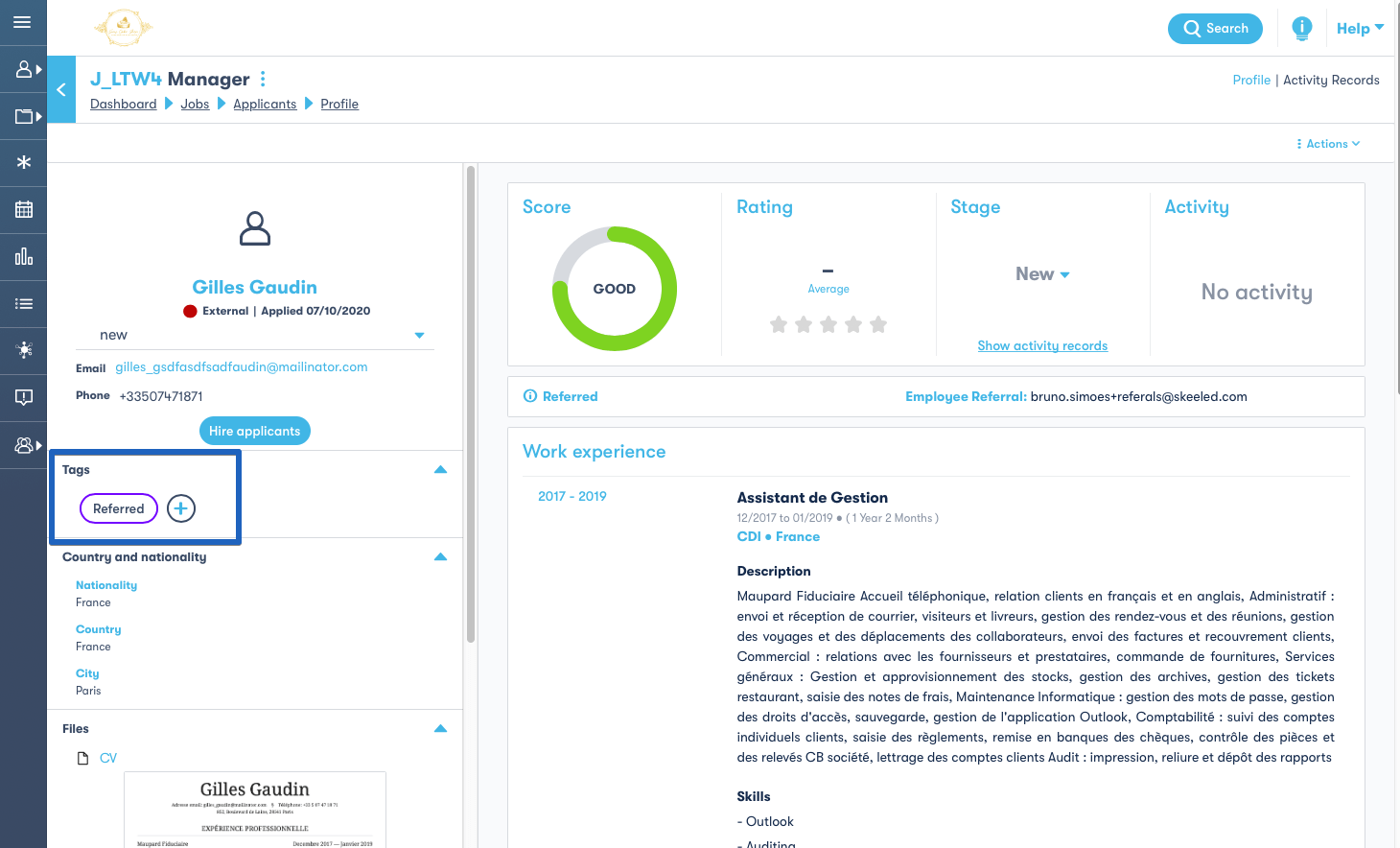 7 - Back to the employee referral dashboard, note that you have a search bar to make it easier for you to spot a specific candidate or referrer in case you have large-volume referrals. You can search by name or filter candidates by referrer, job or department: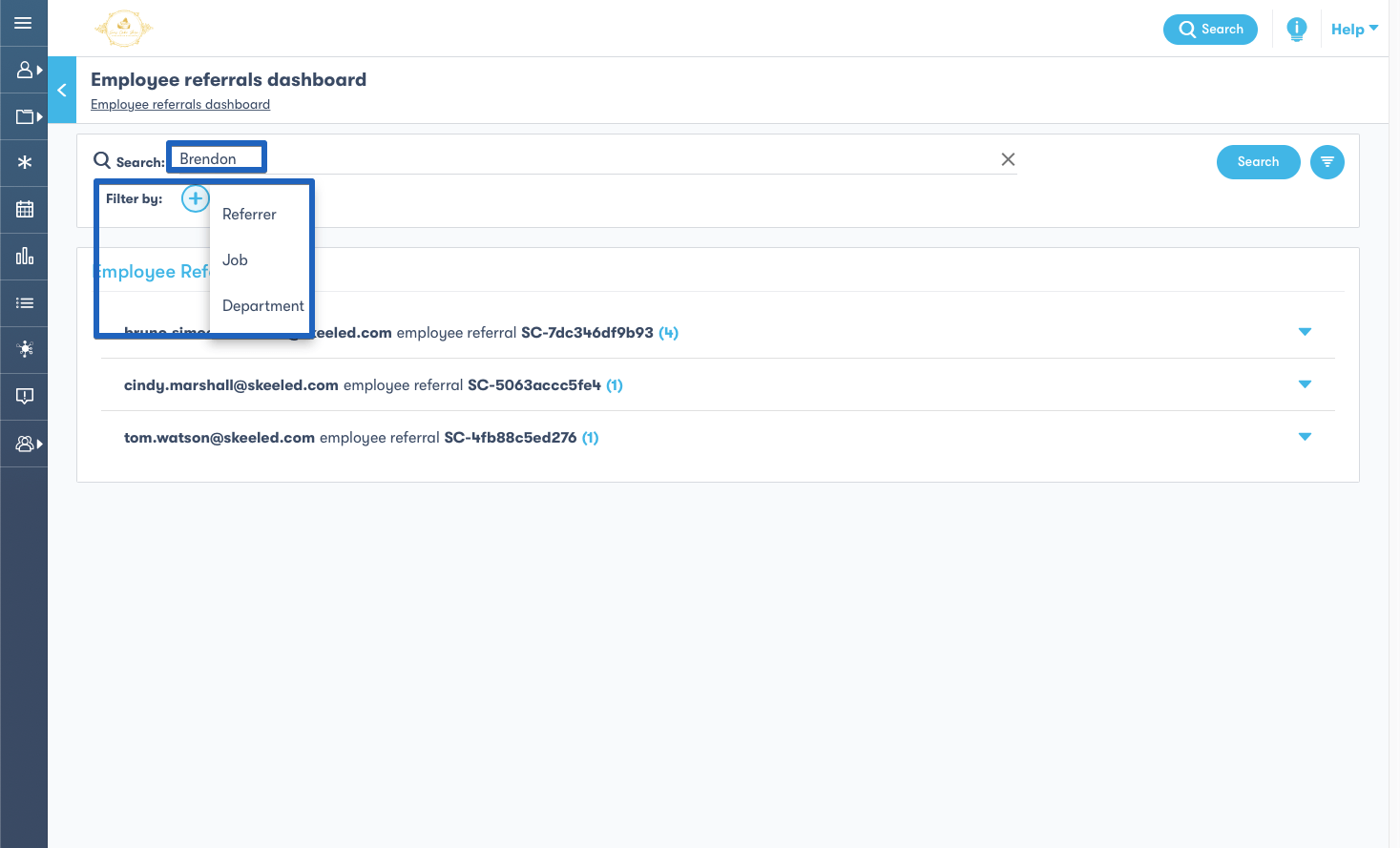 Click on the image to watch the video tutorial on YouTube: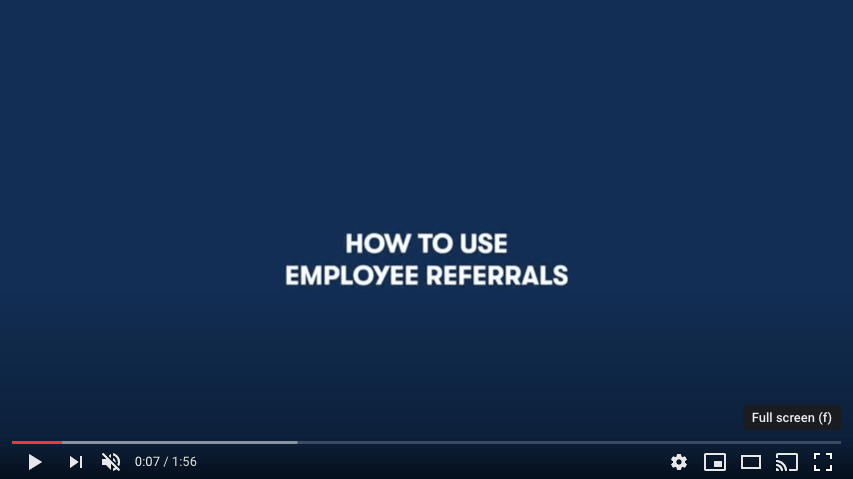 Skeeled offers you the perfect opportunity to bring innovation and digitalisation to your hiring. Check our website or our LinkedIn, Twitter and Facebook pages for further information.
Thanks for reading and see you next time!
Your team here at skeeled