Do you wonder how can a recruiting software help you develop an efficient recruitment workflow? As a Hiring Manager, it must be a priority for you to make sure your team uses agile processes. It so happens that automation technologies are key when it comes to streamlining and improving every recruitment process stage.
Having a clear process with all elements fully integrated with one another is fundamental for an ideal workflow. Today we resume our series of "how to" articles precisely to show you how you can use the skeeled recruitment software to develop an efficient and agile recruitment workflow.
The ideal Recruitment Workflow
Before explaining you exactly how you can develop your recruitment workflow with skeeled, we need to establish what an ideal workflow would look like.
A top recruitment workflow would include the following steps:
The Hiring Manager identifies a hiring need, determines the job requirements and writes the job description.

The Recruiter creates the job directly on the applicant tracking system (ATS) and posts it on the company website, job boards and social media.

Applications get submitted to and screened by the ATS.

Recruiters review the applications and share their thoughts about the candidates with the recruiting team.

Candidates that don't meet the basic requirements are sent a rejection email.

Candidates that meet the basic requirements receive a screening call.

Recruiters select the candidates that best fit the criteria and invite them to an in-person interview.

Candidates get interviewed and recruiters register the feedback from the interview on the candidate's profile on the ATS.

Those that are not the right fit for the job are sent a rejection email.

The selected candidate is notified and offered the job.

If the candidate accepts, he or she moves to the onboarding stage.

If the candidate doesn't accept, recruiters go back to the candidates' shortlist and check if there's another good fit for the job.

If yes, they offer them the position. If not, they go back to the beginning of the process.
Making it Agile With skeeled
Now that we have outlined a workflow, here's how you can operationalise it in an efficient way using the skeeled software:
1. Creating a Job
With skeeled you can create a new job within just a few minutes. Just click on "Add job" on the menu and fill the new job form: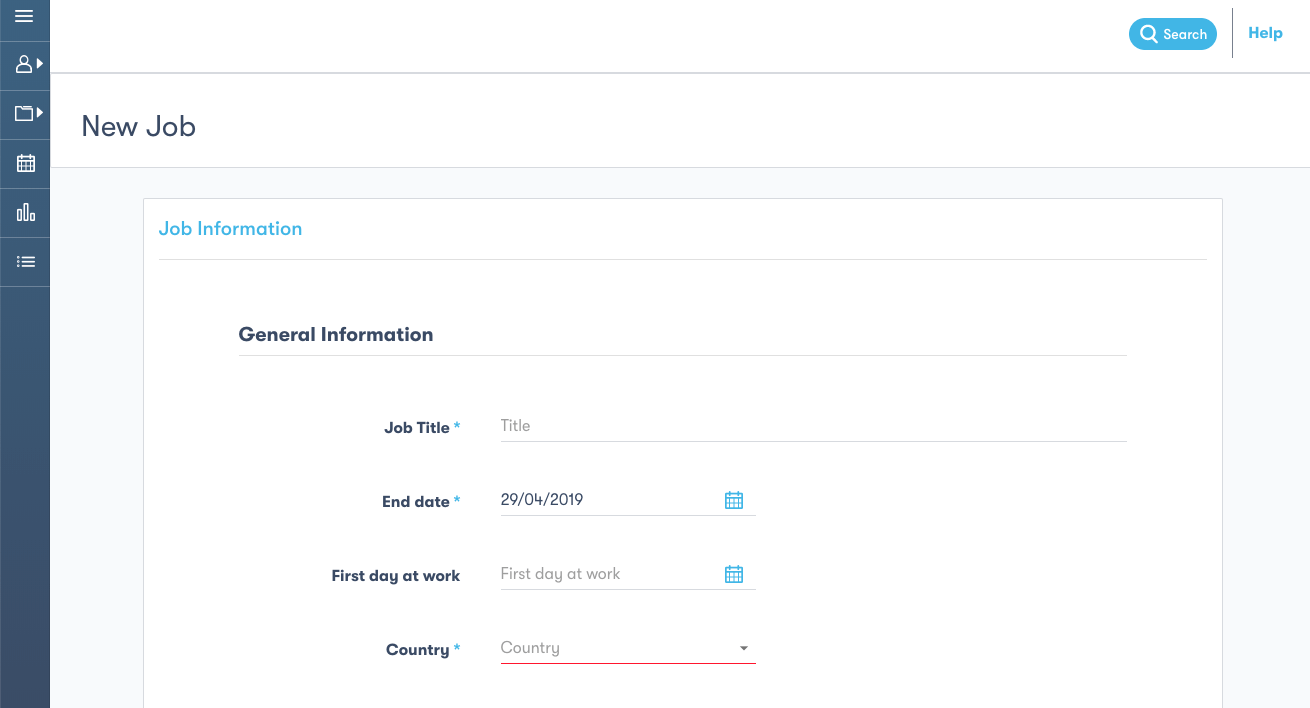 Once the required information is filled, just hit "Publish" and you're good to go: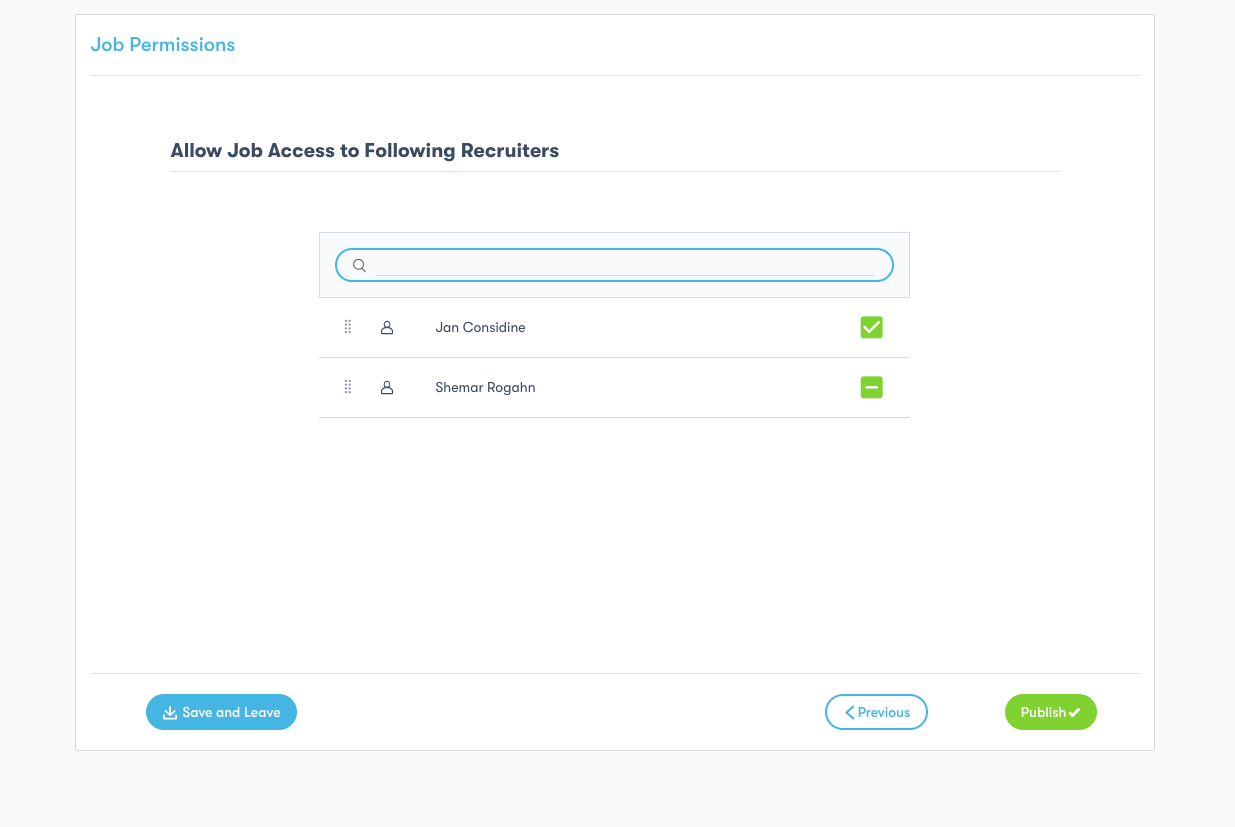 2. Multiposting a Job With skeeled
Distributing you're job vacancies across the most important job boards doesn't have to be necessarily a time-consuming task. Using our platform allows you can do it with just a few clicks.
To post your jobs on multiple job boards, access our Campaigns Manager on the menu and then click on "New Campaign":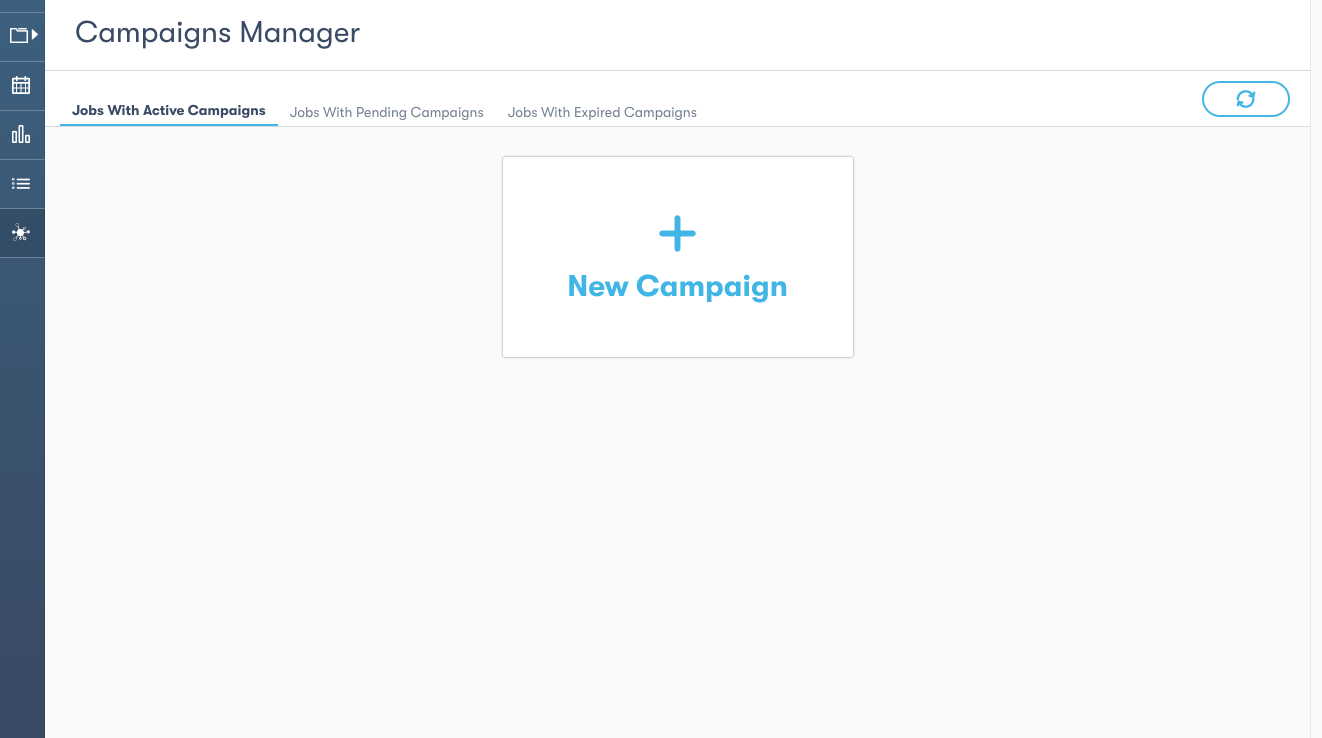 Then, select the job you want to multipost:

Choose between creating a new campaign or using the settings from a previous one: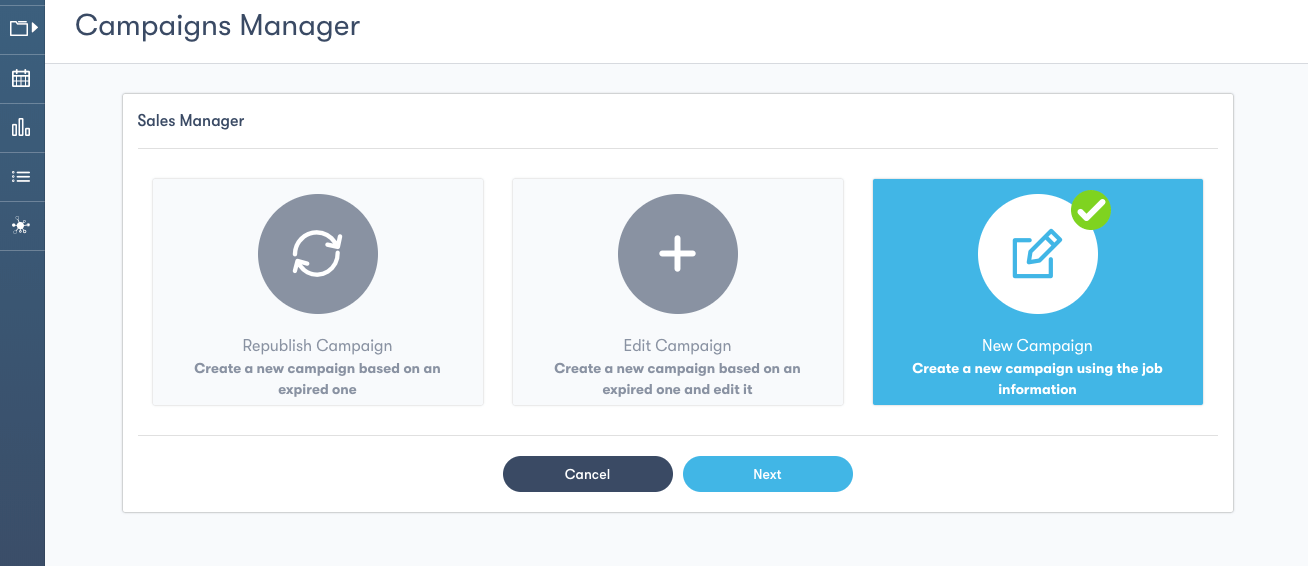 Select the job boards you want to publish your job opening to: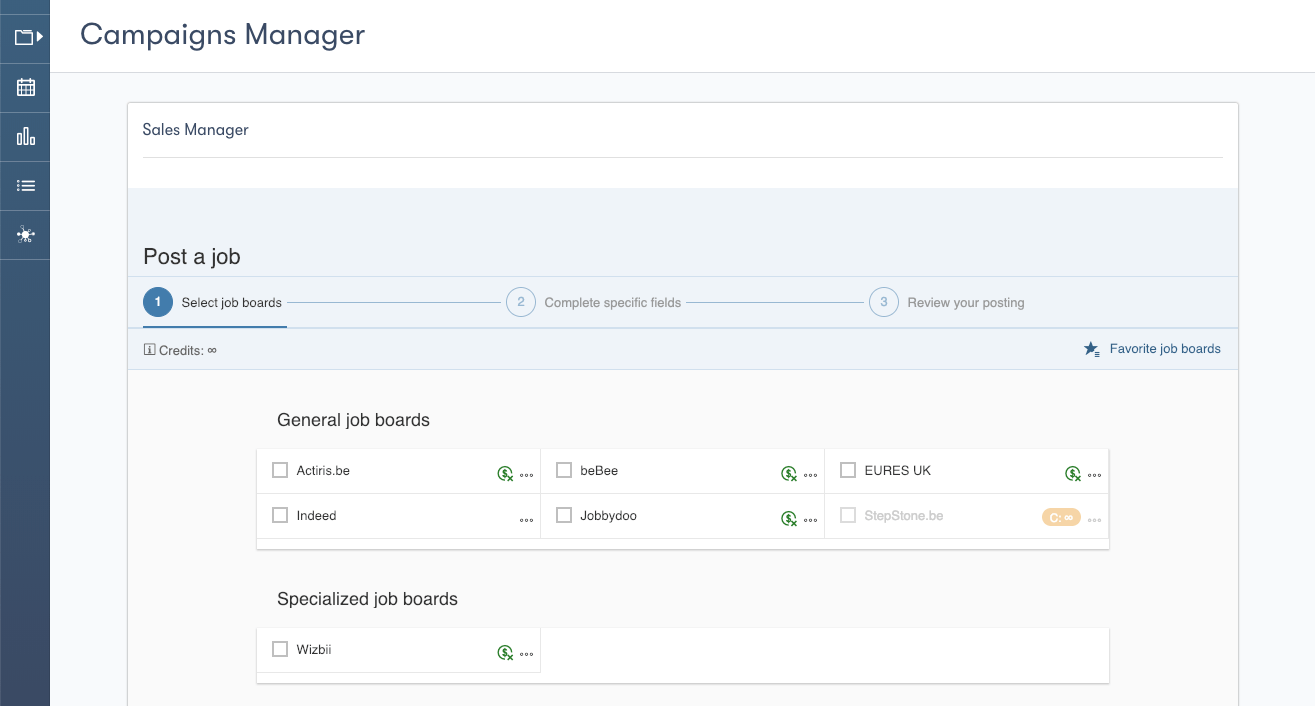 Check the extra fields you need to fill and hit "Submit":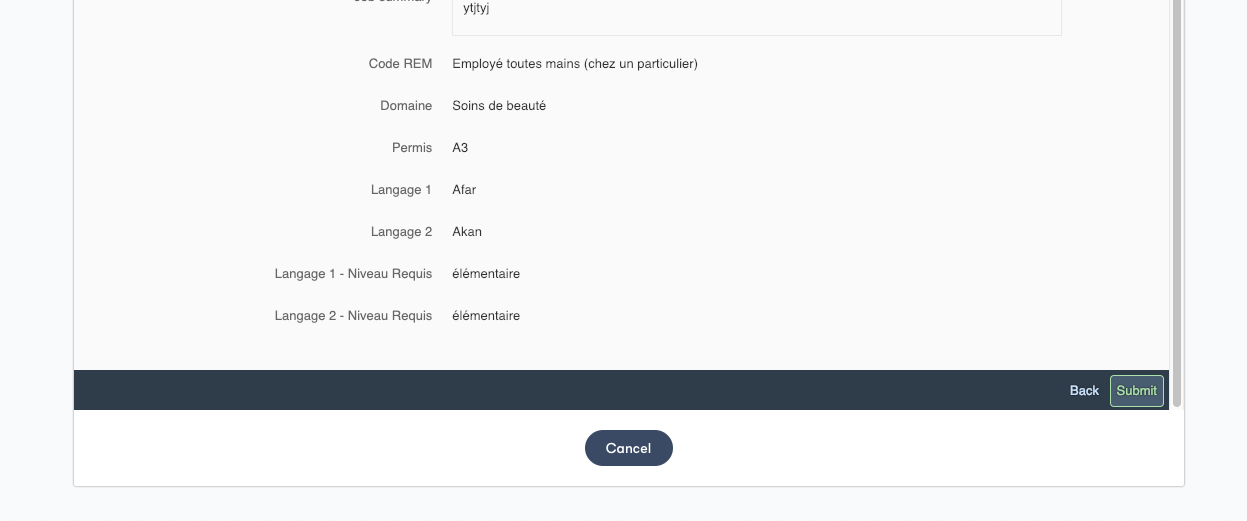 3. Reviewing Applications
Streamlining the recruitment process is important at many levels, especially, in terms of organisation and time management. Receiving and filtering applications automatically through skeeled allows you and your recruiting team to keep control of the applicant pool. All applications are centralised on the platform, no need to send emails back and forth or manually fill spreadsheets to keep track of candidates.
To see how many applications you have for a job and review the candidates, just access your jobs via the menu and open the job you want to check:

Inside the job you can see all candidates: New, Qualified, Disqualified and Rejected: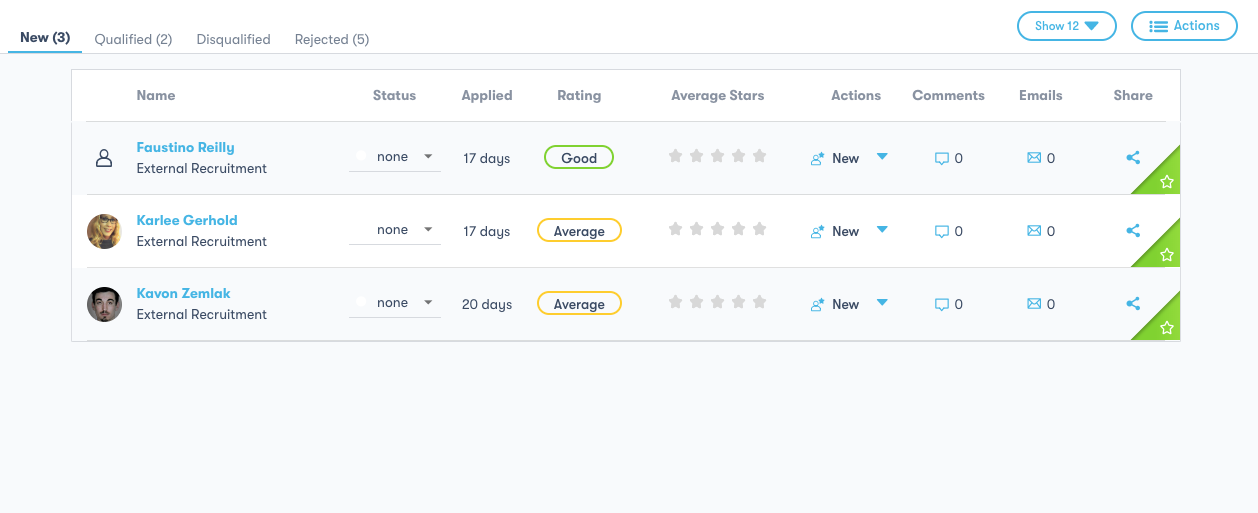 Inside each standardised profile, recruiters can quickly access all the candidate's information: CV description, personality evaluation and video interview. Every recruiter can rate the candidates with stars, add tags and leave comments regarding the candidates' fitness for the position.
According to the results of the recruiting team evaluation, candidates can then be qualified, disqualified or requalified. All this activity gets registered on the software and can be visualised on the Activity Records.
4. Sending Rejection Emails
One of the biggest pain-points of recruitment is providing applicants with feedback which often results in a poor candidate experience. When confronted with this reality, recruiters point the finger at the lack of time and manpower to manually follow up on all of the candidates. Ultimately, this affects especially the rejected candidates that never hear back from an employer after submitting an application.
However, with skeeled, providing feedback to each and every candidate couldn't be easier. As we've shown you before our email automation tool makes it easier for you to keep candidates in the loop. All you need to do is to create custom templates and then you can send personalised mass emails to all your candidates. See here a tutorial on how to do it.
5. Scheduling Interviews
Scheduling interviews can also be time-consuming and sometimes frustrating. Using skeeled's Scheduler helps you get rid of all that hassle and cut down the number of emails sent, and phone calls made to schedule an interview.
Besides saving your time it gives candidates more flexibility to manage their personal agenda, improving the candidate experience.
Access the Scheduler on the menu, and define your availability in the calendar: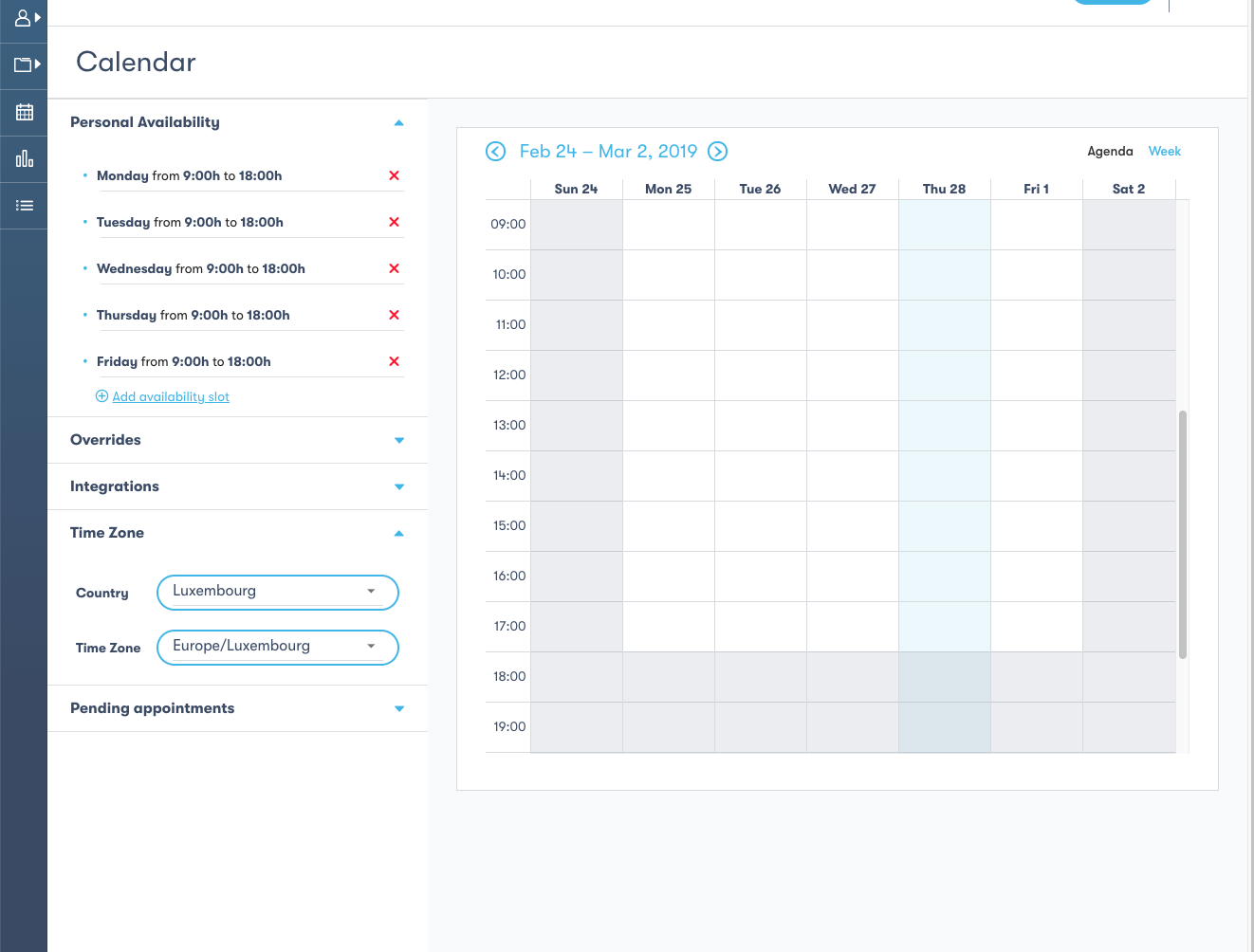 Then, go to a candidate's profile and click on Appointment:

Fill the information regarding the appointment: title; invitees; include a small appointment description; include guests (other recruiters); choose the appointment type (video call, phone call, in-person); add a link if necessary (for video call); determine the date span and the duration of the appointment.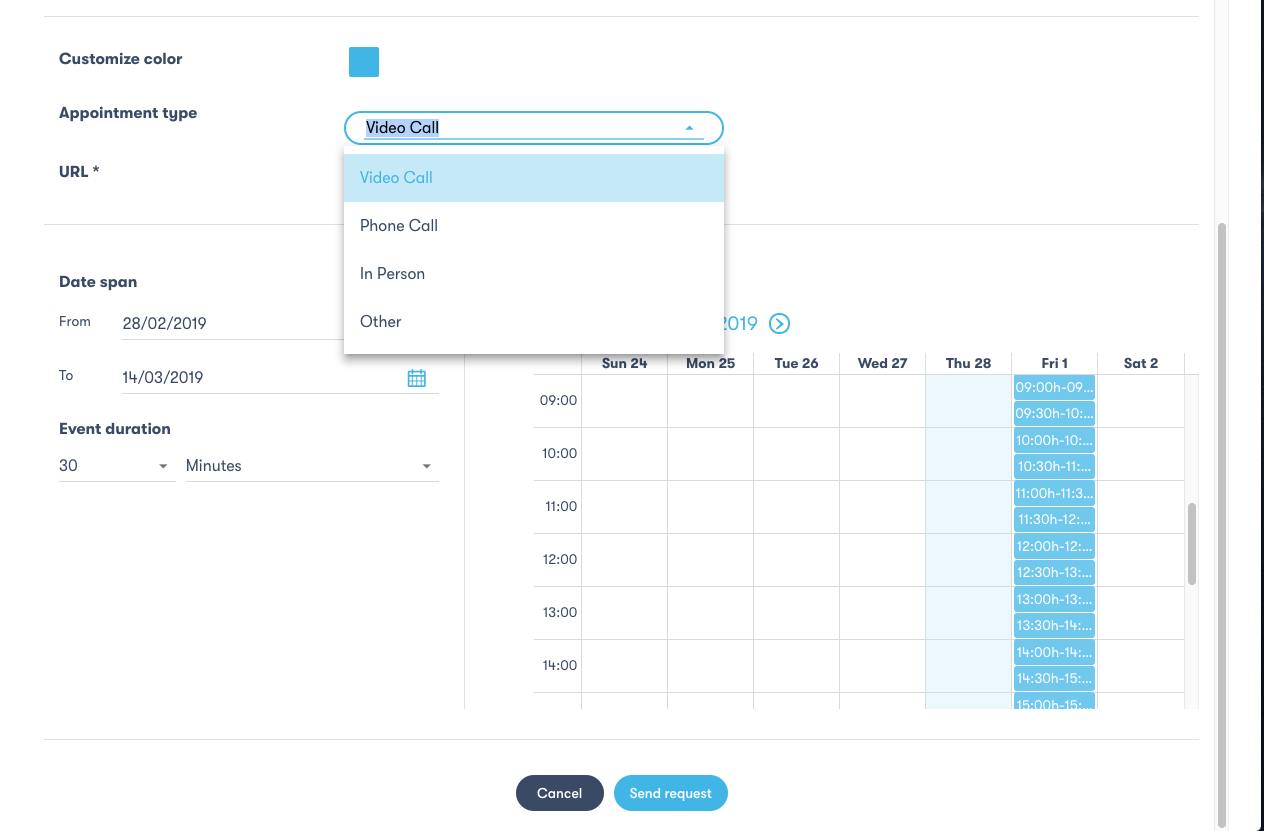 Click "Send request" and you're done.
6. Keeping Track of the Candidates' Evolution on the Process
Not having a clue about the state of a recruitment process is a Hiring Manager's worst nightmare. Having to send inquiries to your recruiters takes your time and can even generate panic if they, as well, feel lost in the process.
But with skeeled you can quickly check how things are going, learn who talked to who or when will a candidate be interviewed without having to ask anyone about it. Using the Candidate Status List (that you can define on the settings, under Company) allows you to map the recruitment workflow: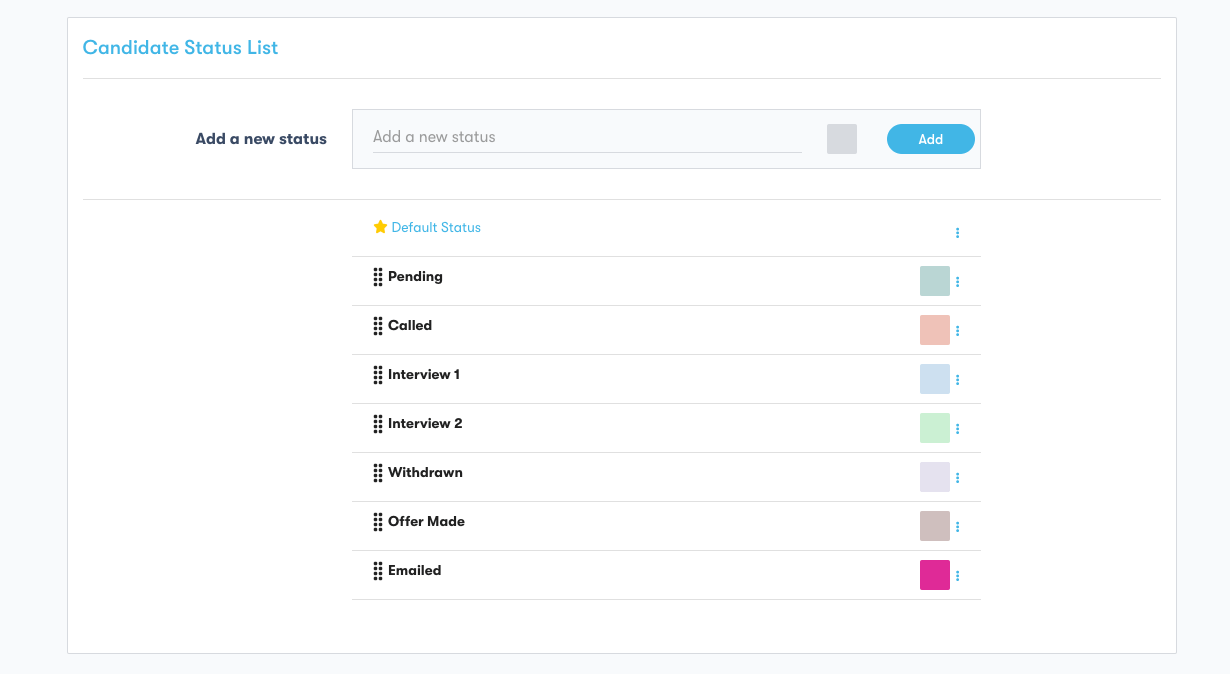 These statuses are fully customisable. To keep good track of each step of your recruitment process all you need is to update the candidate's status:

Take Full Advantage of skeeled
Recruitment has become one of the most important activities within HR departments. To attract and retain top talent it's mandatory to provide an efficient hiring process. With our recruitment software features, you can develop an agile recruitment process and deliver a better candidate experience.
*Previous how to articles:
How to get started with skeeled?
How to Manage a Recruiting Team on skeeled?
How to Create Recruiting Email Templates on skeeled

Skeeled offers you the perfect opportunity to bring innovation and digitalisation to your hiring. Check our website or our LinkedIn, Twitter and Facebook pages for further information.
Thanks for reading and see you next time!
Your team here at skeeled