Here at skeeled 2018 was an incredible year, full of major challenges and great achievements. Redesigning our entire recruitment software, launching a new website, developing key integrations, introducing the GDPR into our processes were just some of the things that kept us so busy throughout the year.
Now as we look back at what we have accomplished in the past year, it seems only right that we share with you the most exciting moments of skeeled's 2018.
Check out this infographic about our year here at skeeled!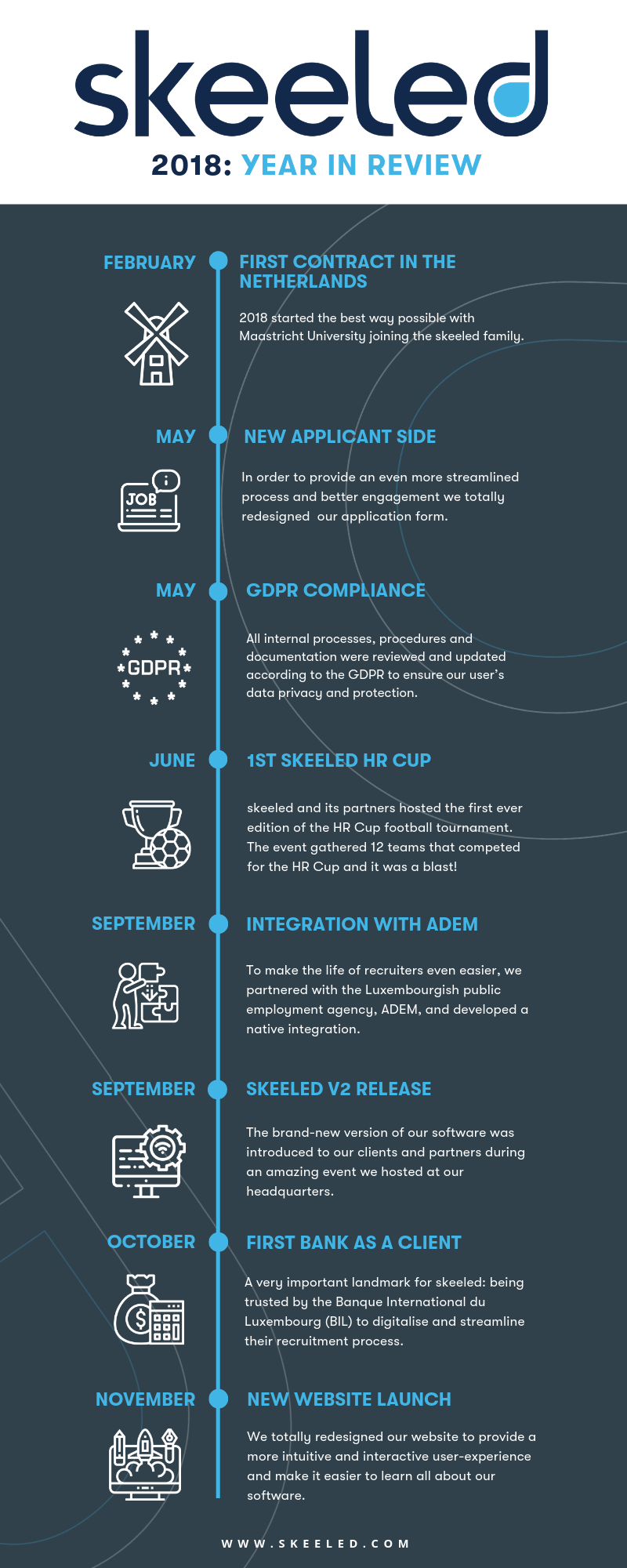 Skeeled offers you the perfect opportunity to bring innovation and digitalisation to your hiring. Check our website or our LinkedIn, Twitter and Facebook pages for further information.
Thanks for reading and see you next time!
Your team here at skeeled