Today we resume our team skeeled articles to introduce you to our UI/UX Designer, Michael Wiech.
It's been over a year since Michael joined our development team, based in Porto, and he has been quite busy redesigning our recruitment software. Which he did wonderfully by balancing his amazing creativity with a deep focus on users' satisfaction.
Michael works continuously on the design of new features and on the improvement of existing ones, using modern design trends to create and deliver the most amazing user experience.
Aside from his passion for design, Michael is into gaming, pop culture and cinema. He proudly owns two cute cats, Pips and Frufas, and loves to draw.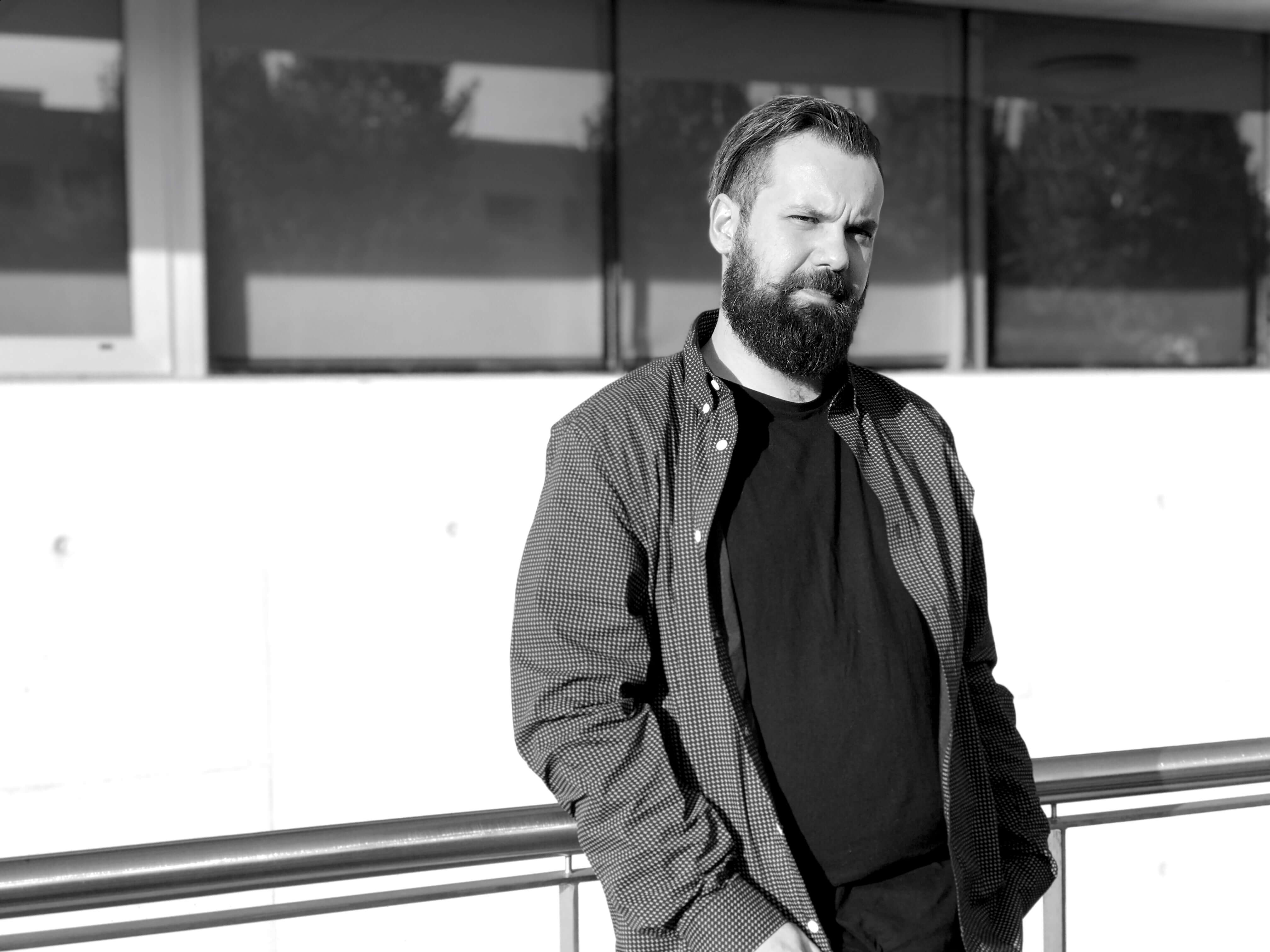 We had a nice chat with him about his design background and his creative process. Check out what he had to say!
1. How did you get into design?
I started creating content for websites at a very young age. When I got my first computer I was really into playing around with image editing and vector editing software. I created a lot of logos, letterings and small animations for websites. Nothing really professional, just what any 14 year old would do with access to that kind of software.
I did my professional qualification in IT and Server Administration. But once I started to work, quickly after, I got bored with the server room job. The company where I worked at that time was looking for someone to maintain the corporate brand and create technical documentation. So, I asked if I could do it, almost as a side project. In less than half a year it was my main job in the company and I had enrolled to do my bachelor degree in Communication Design at ESAD (a school for Art and Design located in Porto, Portugal).
2. Tell us about your journey to become a UI/UX designer.
After completing my Bachelor, I worked on several freelance jobs to complement the strictness I had in my daytime job with a bit of creativity. With the increased popularity of smartphones in 2007/2008, most people I worked with started asking for designs for mobile applications and mobile responsive websites.
With better quality screens it became possible to achieve the creative freedom you had in traditional media and apply it to digital formats. Not wanting to miss out on this new trend and being proficient with the tools required, I took up to the challenge. I left the company where I worked, and moved to a position as a full time UI/UX designer in a company for mobile apps.
3. How would you describe your creative process?
First, I try to understand the needs of the project at hand. Afterwards, I try to create a very basic flow of the project in order to consider how I can communicate the concepts in an easy, understandable manner. On par with this part of the project I also create some low fidelity mockups in order to get the look and feel of the project. Only after these steps I move to high fidelity mockups.
4. How do you lift creative block?
I try to sleep on it. The world is always brighter the next day. Sometimes, seeing your problems through a fresh set of eyes makes all the difference. This is also true for some steps you are not entirely sure about. Look at what you did and ask yourself if you still love it in the morning after.
5. What role do you think user experience should play in a business?
UX design refers to user experience design, while UI design stands for user interface design. Both of these are crucial to an IT product and need to work closely together. Despite being very integral to each other, the roles themselves are quite different, involving distinct processes.
For many people, the word "design" is associated with creativity, colors and graphics, when in reality its true definition lies in functionality, as well as the process behind making products that provide a seamless experience for the people who use them.
UI and UX Development largely focus on the users' satisfaction and pleasure, it plays an important role in the business' success. It is essential to emphasise the users' satisfaction in order to build the brand value and reputation of the business.
With IT being a competitive field, the need of UI/UX design service to grab the consumers' attention for the company's products is crucial. If the users are surfing your websites or using your applications, it is the UI UX designers' responsibility to navigate them to their predetermined target in the most efficient and pleasant way.
6. You recently completed the redesign of the entire skeeled platform. What were the goals of that project and what was your thought process to get to the solution?
The biggest concerns redesigning the new skeeled app, obviously, were the users. By users I mean the different layers of intervenients that are involved, from the HR people (new and old partners) to the applicants.
We wanted to give the app a fresh start, simplifying most of the processes and bringing in new features, but we had to do so in a way that didn't impact our existing clients to the point that they felt lost in the app they use daily.
We can say that the main goal was really to make most of the tasks easier and more efficient all across the app. So, instead of starting from nothing, we took every single aspect of the previous app and tweaked and refined every fine detail we could.
New features were also introduced in this new version of skeeled, based on our client feedback. Some worthy mentions are:
Applicant Comparison
Improved Comments and Emails
Drag and Drop
The app has now been live for a few months but this project is far from over. From now on, we will keep looking at our analytics tools and listening to our clients' feedback, so we maintain our cycle of continuously bringing awesome features and improvements.
Here are the links to the other articles of our "Meet the team" series:
The Founders: Mike & Nicolas Head of Engineering: Artur Head of Sales: Olfa Psychology Expert: António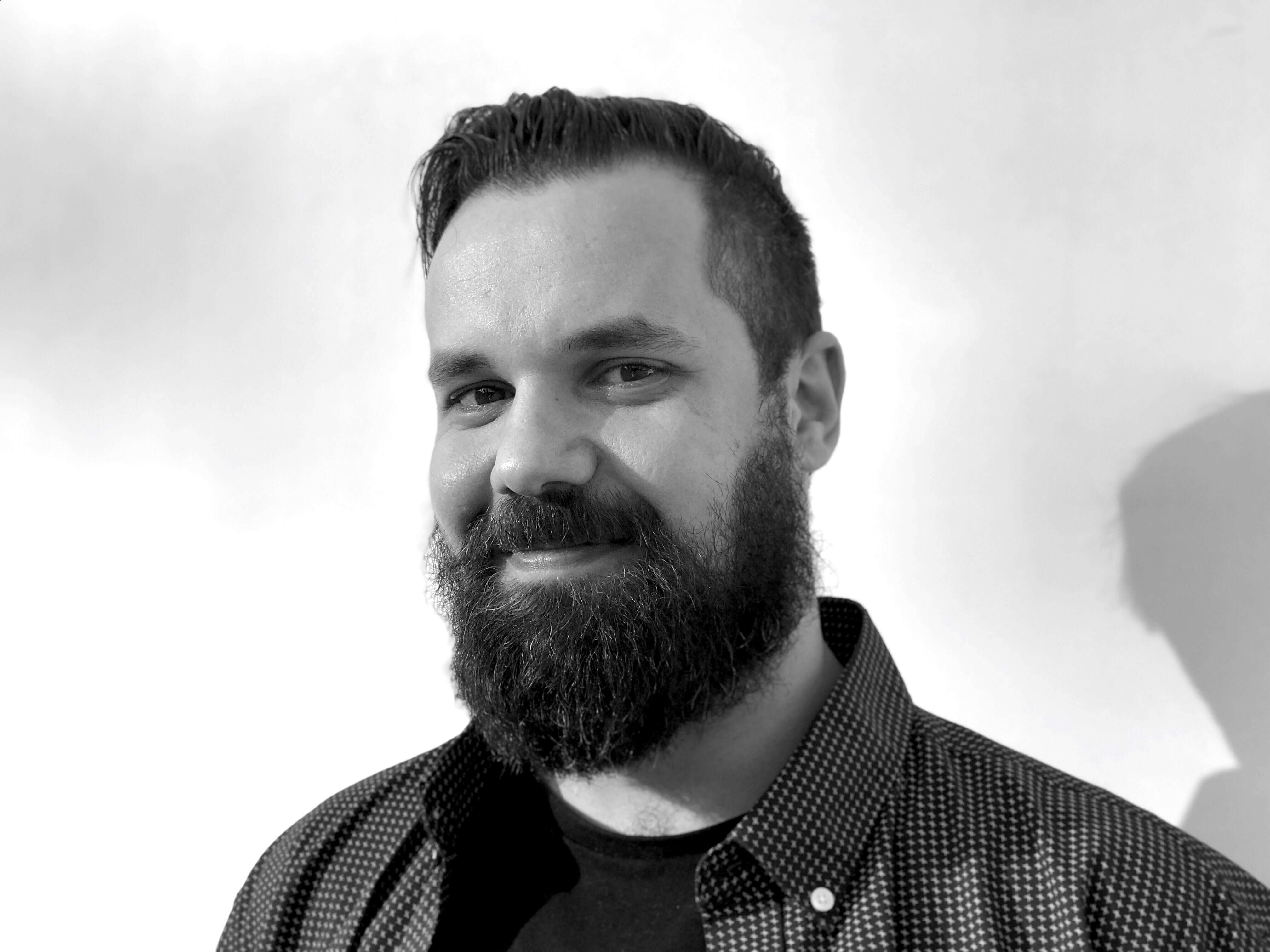 Skeeled offers you the perfect opportunity to bring innovation and digitalisation to your hiring. Check our website or our LinkedIn and Facebook pages for further information.
Thanks for reading and see you next time!
Your team here at skeeled